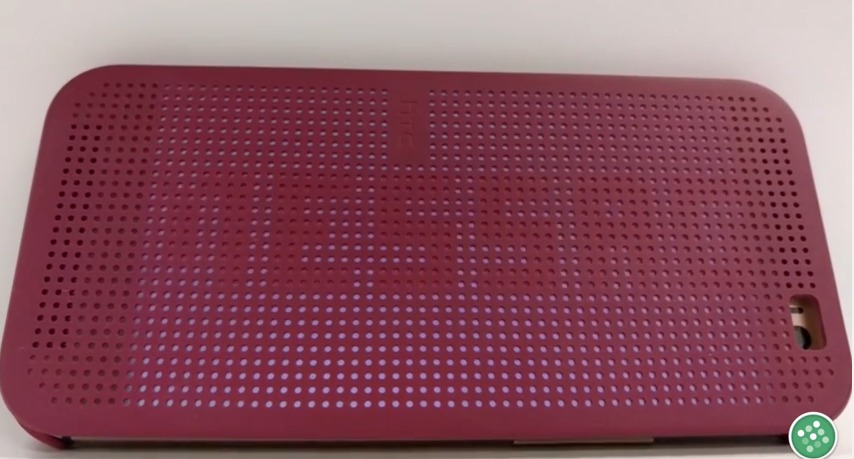 Ahead of the release of their new flagship, the HTC One M9, the OEM has updated their Dot View app to bring even more fun to your smartphone, all without opening the case. Owners of the current flagship, the HTC One M8 can also join in the dotted fun. The update gives you scrolling messages, games, and other goodies and surprises.
Just like in a live billboard with a dot matrix interface, the Dot Message feature allows you to create a scrolling message ticker. You can put either a reminder, or a self-help message that will encourage you when you glance at your smartphone. You can control the scrolling speeds and choose the colors that you want to show up on your message ticker. You can also now play a few games without opening your case as well, including Dot Breaker, an Arkanoid-style brick breaker type of game.
https://www.youtube.com/watch?v=YeRa2qMpJPw
The update also brings you new animated themes that you can apply to your HTC One M8 or the upcoming M9 when the case is closed. It also has some more practical enhancements like the ability to turn on the speaker when taking a call, snooze your alarms, control the flashlight and voice recorder and enjoy more notification icons. They also now have a new Dot Design app that allows you to make your own dotted designs and share them with other users if you want. Oh, and you get a special surprise from Dot View when it's your birthday.
If you're already using the Dot View app and case, you can check now for updates. If you have an HTC One M8 and you're not using this yet, you can download it for free from the Google Play Store. If you're planning to get the upcoming HTC One M9, you can't get the app yet, but you can put it on your wishlist for now.