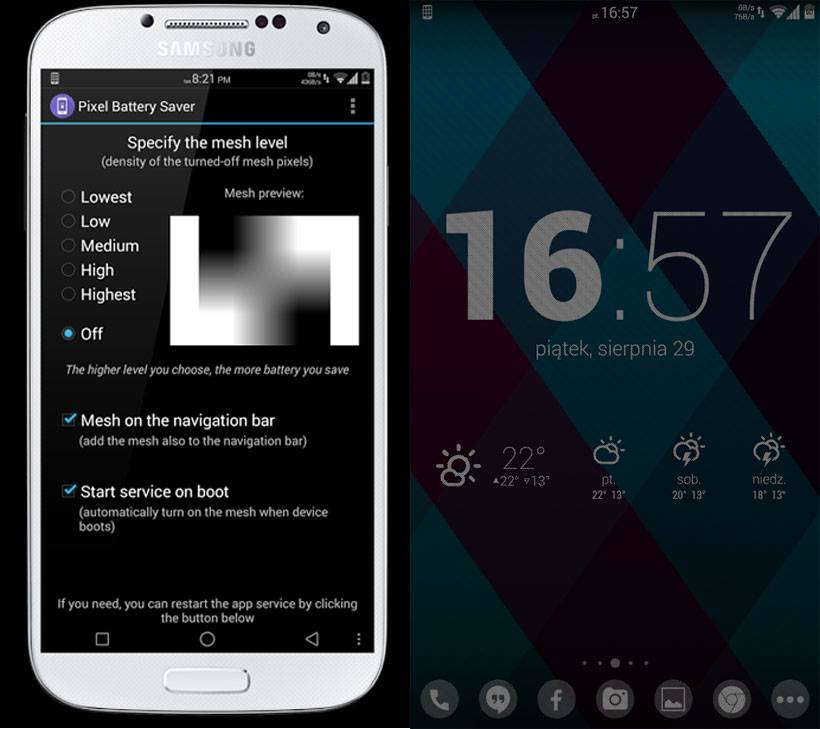 There are times when we all want more life from the battery in our smartphone or tablet. An app called Pixel Battery Saver claims to be able to turn off pixels on your screen to reduce power consumption and make your battery last longer by overlaying a black mesh on the screen. The developer of the app says that some AMOLED screens on smartphones don't work with the app, so your mileage may vary.
The app applies a black mesh look over the screen of the smartphone and the user can control the density of that mesh overlay. The quality of images on screen is reduced with the app active, but if all you need to do is check the time it might not matter. The app is offered in premium and free versions.
In the free version, the install button is disabled preventing the installation of other apps while Pixel Battery Saver is running. The developer says that is due to Android security and that in the premium version there is an option to get around that issue. The app was updated this month and the update brings a fix for a bug in the Navigation Bar Overlay.
Pixel Battery Saver is 2MB in size and is on version 1.3.2. The app requires Android 4.1 or higher and has been installed 1000-5000 times according to Google Play.
SOURCE: Google Play