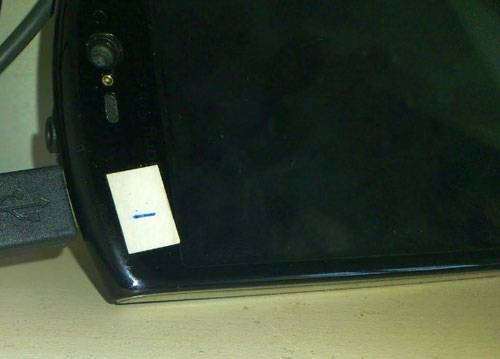 We have a bit of a strange occurrence here. According to the rumor that goes along with these leaked photos the pic here is leaked shot of an unannounced Sony Ericsson smartphone and the camera phone used to take the photos of the unannounced device is itself another unannounced model from SE. Weird.
The handset that shot the photos is going by the model number LT15i and is thought to be an 8MP device. One of the users of the Picasa site where the test photos were dug up is listed as "Rachel.tester" short of a lady having the perfect name for a hardware tester, the name is thought to be a codename for a new phone mode. The Xpreia X10 used Rachel as its codename.
Speculation on the pics has lead to some suggesting the device taking the photos is the SE Anzu. The catch is that the pics look decidedly low res and the Anzu is reported to have a 12MP camera. Either the rumor is wrong or the test camera isn't shooting in full res. The phone in the pics is thought to be the SE Hallon MT15i. It has a curved top with a USB port on top and appears to be running Gingerbread. Sony Ericsson is expected to launch several new handsets at MWC in February so these may be two of them.
Via Pocket Now