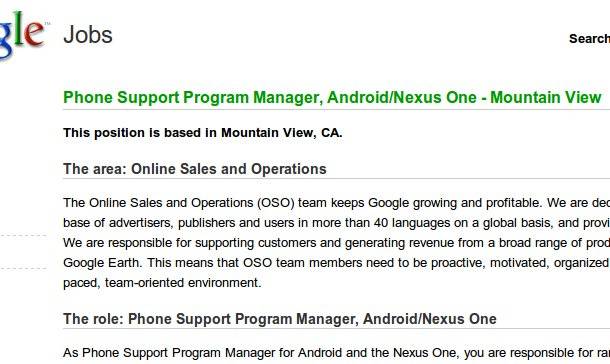 It appears Google is realizing that retailing phones requires more than a web forum.
A recent posting on Google Jobs advertises a position for a "phone support program manager." If you have a bachelor's degree and 5 years of call center management experience, the job could be yours.
Google has taken a lot of heat since launching the Nexus One for not providing adequate support to customers. Looks like that's finally being fixed. Better late than never.
[via AndroidSPIN]