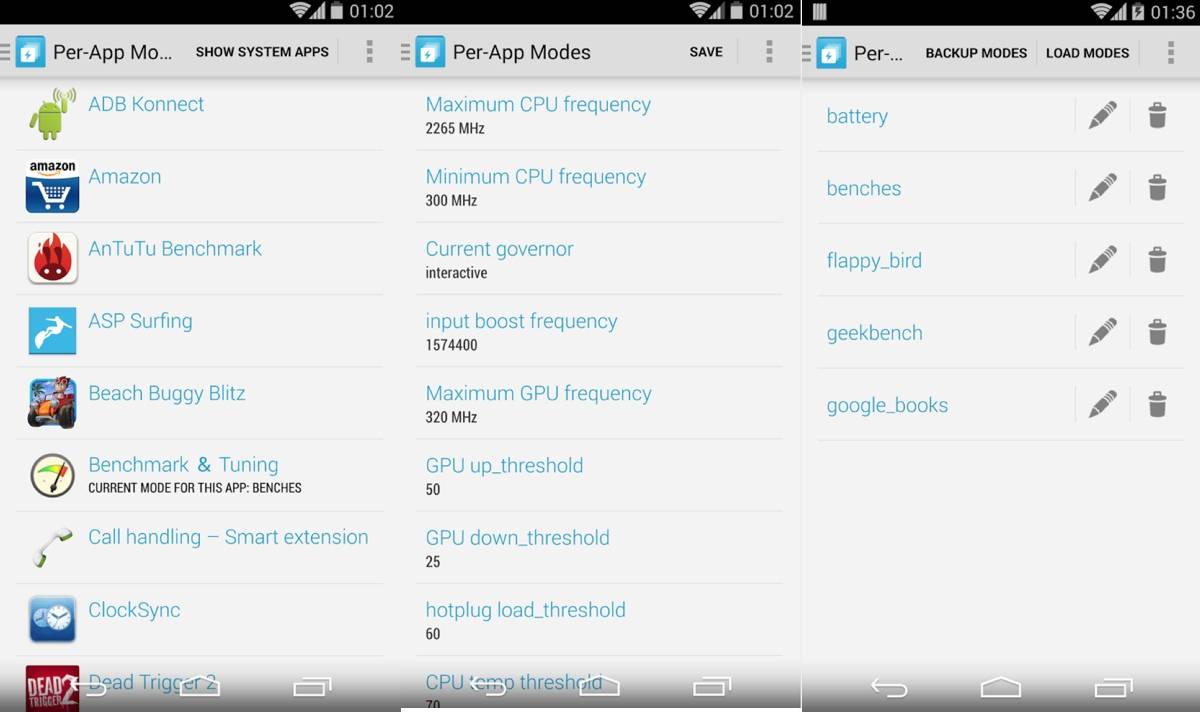 Want to throttle down your device CPU? Modern Android devices do a pretty good job of using the right amount of power at the right time, but some of us want control. Throttling your CPU has a lot of benefits, and a new app lets you do that via your apps.
The aptly named Per-App Modes is available now, and allows you to control your CPU usage in an app. You can throttle it down when doing something as simple as looking at your gallery or reading, and set it to top out if needed when you're flying over the Swiss Mountains in Asphalt 8. Essentially, it gives you control where you otherwise wouldn't have it.
The main benefit is battery life, as some apps simply use too many resources for what they do. By using Per-App Modes, you'll have a way to control that and manage things like battery life. Keep in mind that without careful use, you could be stressing your CPU — and battery — more than needed. If you do screw up though, you can always go back in and change the settings.
Per-App Modes will only work on rooted devices, so be sure you are rooted and ready. It's also for Android 4.0.3 or newer, so all those Gingerbread users are out of luck. It sounds like a neat tool, and for $2.99, it's worth a shot.
Via: Liliputing