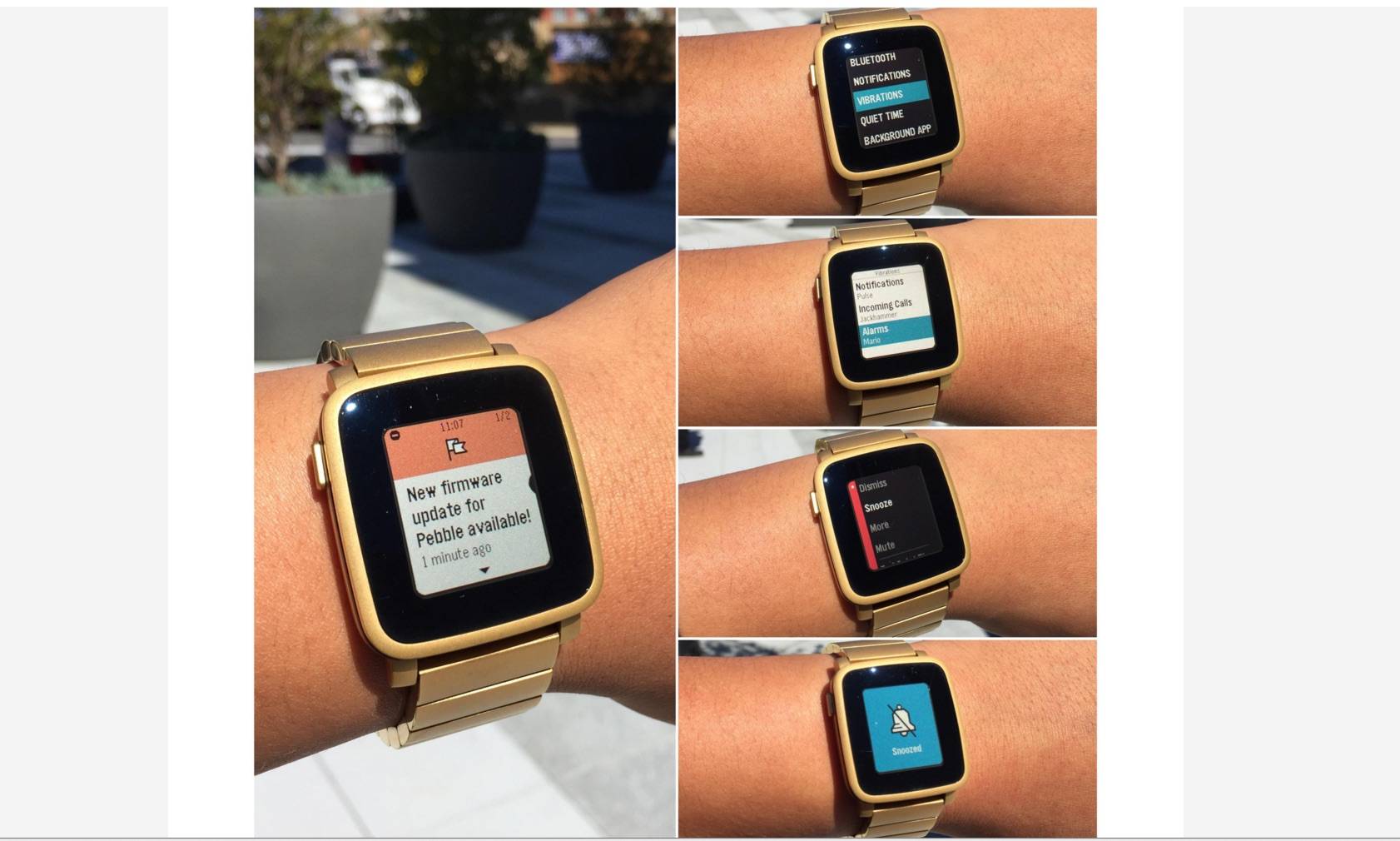 Pebble owners have a new firmware update, and as always, you'll be getting new treats for your smartwatch. Once you've upgraded your Pebble Time, Time Steel or Time Round to firmware version 3.11, you will then be able to have options for vibration patterns, better sleep tracking accuracy, and the ability to snooze your timeline reminders. The Pebble Time app has also now been renamed to just plain Pebble, so there will be no more confusion as to which smartwatches will actually be able to use the app.
Personalization is an important thing for a lot of mobile users and so the more customization options, always the better (unless you're one of those that can't make up their mind easily). With the update, there are more than 1 vibration options available and all you have to do is go to the settings to choose which one your wrist will respond to the most. Your sleep tracker is also now much improved, and if you make it a habit to have a nap during daytime, your smartwatch can also now track this. The naps, which last more than an hour, can be found on your timeline as well as the Sleep screen on the health app.
If you have scheduled timeline reminders, you can now snooze them when they send you an alert so that it will re-deliver the reminder closer to the actual start time of your event or your task. After you press snooze, it will then send you another reminder after 10 minutes. If you are a very forgetful person or if you just have too much to do, then this will be a good and persistent way to remind you of things.
Lastly, the Pebble Time app is now just called Pebble, since it doesn't just support the Pebble Time smartwatch. All Pebble devices running Firmware 3.0 and up are able to use the app. But for those Pebble Classic and Pebble Steel running firmware below 3.0, you will still be able to use the Pebble OLD VERSION app.
SOURCE: Pebble