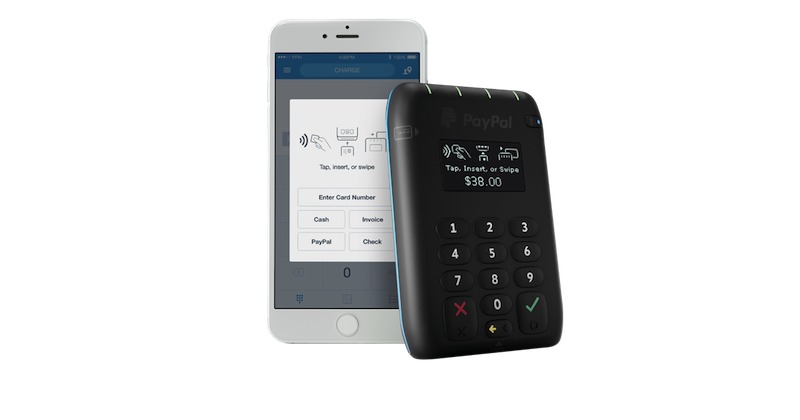 Just when we thought that Android Pay, Samsung Pay, and Apple Pay will be the top three contenders for the best mobile payment in the United States, here comes PayPal with the EMV. Honestly, PayPal is my choice of payment online because it has never failed me. I'm not sure how many people are currently using PayPal when it comes sending online payments but it's certainly one of the more reliable methods these days.
PayPal's EMV has been available in some countries but it's only now that the "Here" card reader is ready in the country. It's a small device that allows traditional point-of-sale terminals to read EMV cards. An EMV card features an embedded chip instead of a magnetic stripe so it's said to be more secure.
Business and merchants are encouraged to use and upgrade their registers and terminals to accept EMV. If fraudulent transactions are made on old terminals, they will be held responsible. PayPal aims to bring 'Here' and spread the EMV technology in the US. The company knows that consumers now use different methods of payments. PayPal and other NFC-capable payments are just some of those currently accepted.
'HERE' doesn't only read magnetic and EMV cards as it can also accept Samsung Pay, Android Pay, and Apple Pay. Learning this, I guess PayPal doesn't directly compete with the three. PayPal's HERE device actually helps more digital cards and payment systems to be accepted by more terminals.
How is Here used in a regular terminal? An EMV card is inserted at the bottom instead of across the top. NFC cards can simply be tapped, as well as, smartphones that have Apple Pay, Android Pay, and Samsung Pay.
If you're a business owner, you can purchase the PayPal Here for $149 per unit starting tomorrow, September 30. Those who spend at least $3,000 can get a $100 rebate.
VIA: SlashGear
SOURCE: PayPal