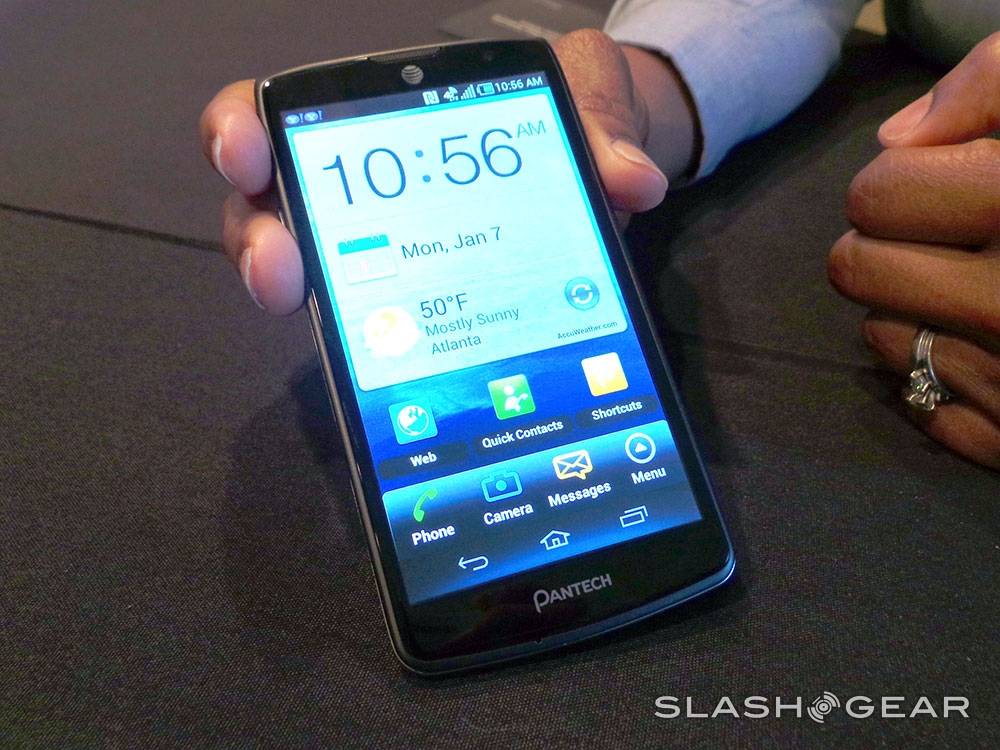 Earlier this morning we mentioned the new Pantech smartphone with AT&T, the Discover. This device will be available in just a few days time, on January 11. But perhaps key for some — the Discover will launch at a rather nice price point — $49.99 on a two-year agreement. And unlike some budget priced phones, the Pantech Discover has a rather nice set of specs.
Granted, that is not to say a perfect set of specs, however aside from launching with Ice Cream Sandwich as opposed to Jelly Bean, the Discover could be a handset to consider. Aside from the version of Android, the Discover is sporting a 4.8-inch 720p display along with a 12.6 megapixel rear-facing camera, NFC and a dual-core Qualcomm MSM8960 Snapdragon S4 processor.
An interesting tidbit about the Discover are the speakers, or maybe more accurately — the location of the speakers, of which there are two. Pantech touts these as dual 3D surround sound speakers and they will be found on the sides, towards the top of the phone.
The Discover ships with the Pantech Easy Experience which is designed for those new to Android or new to smartphones in general as well as the Drive Mode app which further helps to stop you from texting while driving. The Drive Mode works and blocks incoming messages based on speed.
That all being said, make sure to check out the hands-on images of the Pantech Discover as well as the video. And don't forget that we will have plenty more CES coverage during the week so make sure you keep your browser pointed here.