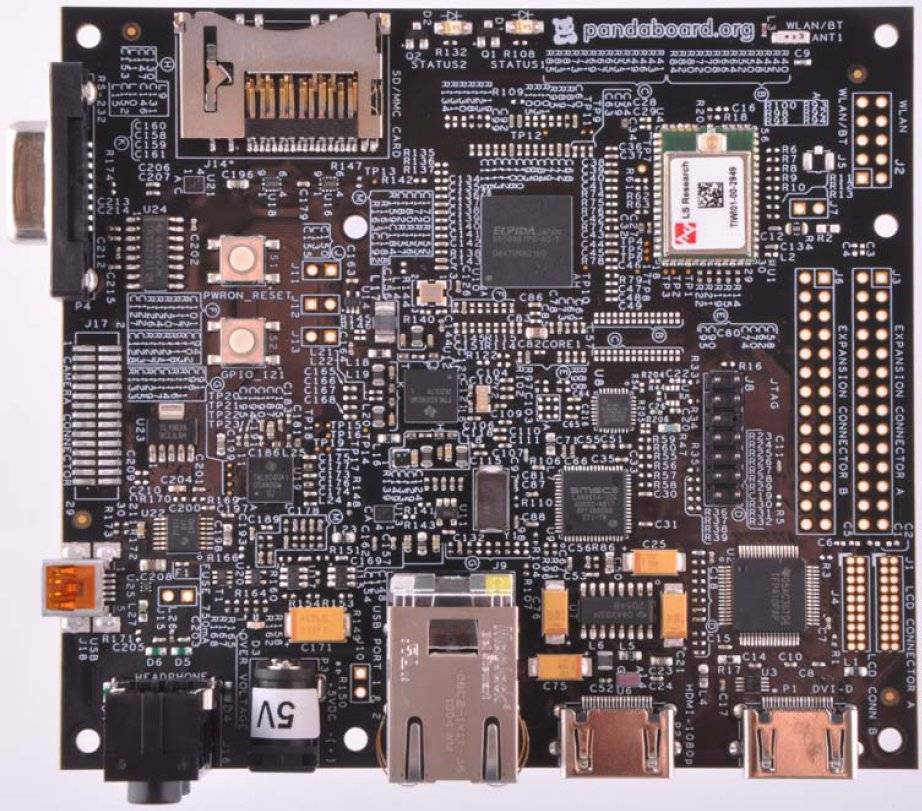 There aren't many in PandaBoard's target market, but those that are find the gadget extremely useful. PandaBoard is a development system, basically the bare minimum parts required to run an ARM-based operating system like Android, while accepting inputs, displaying output and making network connections. The manufacturer has upgraded its developer-friendly device with a Texas Instruments OMAP 4460 processor in its new PandaBoard ES model.
The processor and other upgrades bring the development board in line with more recent high-end smartphones. For example, the OMAP 4460 is the same processor used in the Samsung Galaxy Nexus, with dual-core architecture and a base clock speed of 1.2Ghz. PandaBoard claims that the new model should be able to hands 1080p video for both playback and recording, and the upgrade brings a low-power Bluetooth module on as well. The PandaBoard ES is shipping worldwide today for an economical $182.
So, what can you do with a PandaBoard? Unless you live and breathe command lines and Bash scripts, not much. But creative developers and tinkerers have been putting the hardware to good use, including some pretty impressive Android utilization. One intrepid developer got Ice Cream Sandwich running on a PandaBoard just one day after the source code was made available.