PacMap is proving to be an interesting location-based game for the Android platform. Essentially it's a real-time PacMan game that uses your GPS as the method of control.
In order to play you will need a GPS signal and a working internet connection and it's always a good idea to have some streets around. Try to get as many dots as you can to rack up points all while avoiding the ghosts.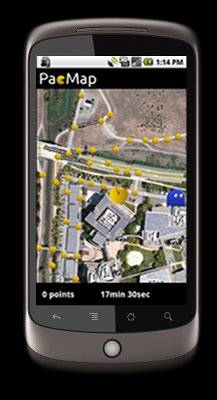 Check out the teaser trailer and gameplay footage below:

[youtube]xU574aNwskY[/youtube]
[youtube]yEBCqkN4AtQ[/youtube]

You can download the pre-release PacMap from the Android Market now.
[Via Android Community Forums]