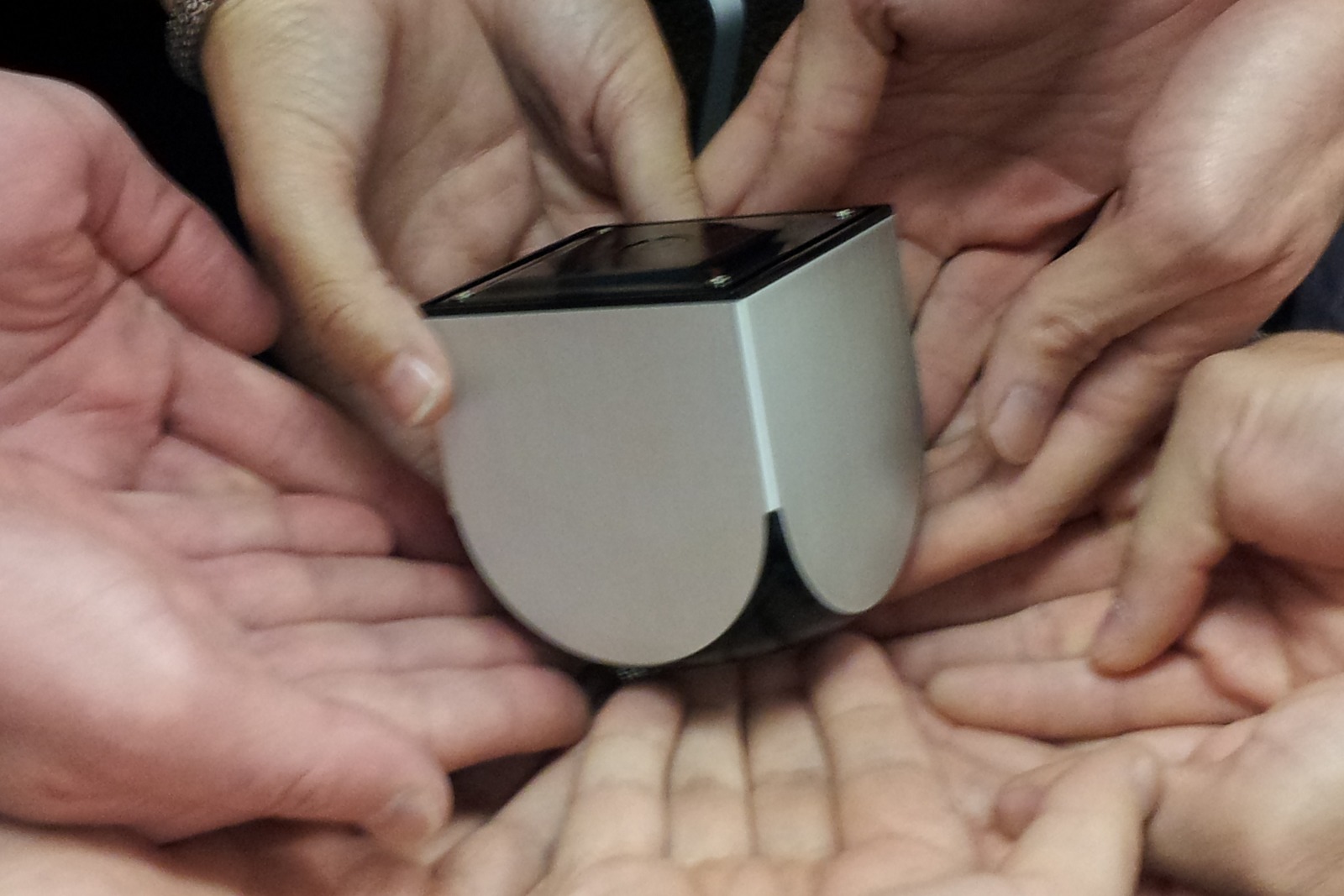 It's been a while since we heard from our old friends at OUYA. Ever since the Kickstarter campaign for the Android gaming console came to an end, things have been pretty silent on the OUYA front. That all changed today, with the OUYA team delivering a major announcement: OUYA dev consoles will be shipping out on December 28, which just so happens to be one month from now.
Hearing that, it seems development on the console has been progressing swimmingly, as it means that dev consoles are shipping out on time. The team also shared an image of an OUYA prototype, which you can see above. The prototype looks almost exactly like the renders we saw during the campaign, so that makes it even better.
December 28 is also the day that the OUYA SDK becomes available for everyone else, but you won't be doing too much with it until your console is delivered. If you didn't order a dev console, you'll have to wait until March 2013 to get yours, which is when the rest of the OUYAs ship out to backers. We originally wondered if the OUYA team would be able to meet that March 2013 deadline, but with dev consoles shipping on time, it looks like OUYA is indeed on track to launch when originally intended.
While we imagine the dev consoles and the consoles that ship in March will be mostly the same, the OUYA team does say there's a "special surprise," waiting inside these early dev units. That's all we've got as far as details go, so it looks like you'll have to wait until your console arrives to see what it is. Did you order a dev console, or did you opt for the less expensive model that will ship in March?