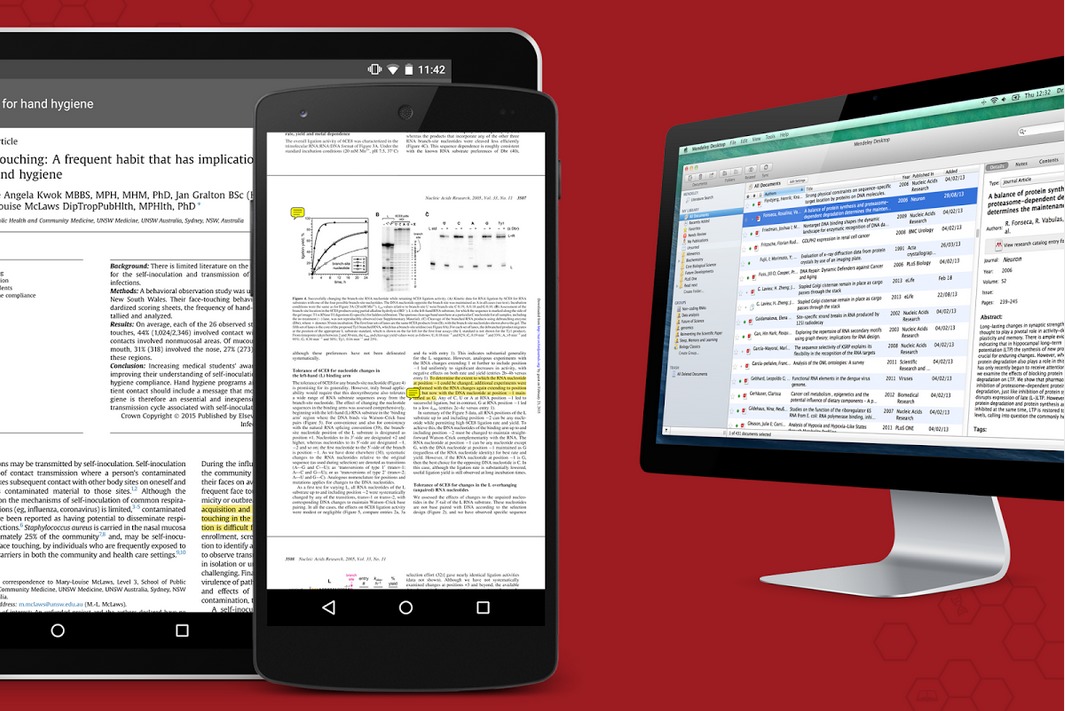 There are a lot of book and reading apps out there, but most of them are meant for fiction and non-fiction but non-academic books. What if you're doing research for university or for a business paper, and what you need is an app that has more than just what these reading apps are offering? What if you have a lot of PDF files for research and need a way to organize, catalogue and actually read them in a user-friendly way. Mendeley is an app that claims can help you in these circumstances.
This free reference manager and PDF reader is meant to create a library to help you manage all your research materials, and even help you go through them all with all the tools that you would need and use. You will be able to read and annotate the PDFs you have, and even sync them across all devices, so that you can switch from reading on your smartphone, tablet or even desktop. If you're reading a PDF file from another web browser or app, you can also save it to your Mendeley library.
If you have too many files, the search parameters for the app are pretty extensive, as you can search for author, title, publication or even abstract. You even have the option to edit the document details to make it easier to search for them. You can also easily download or remove the PDFs on your device, depending on your storage space. You will also be able to make notes and highlight important details that you will need as you build your paper or presentation or whatever it is you would need from your research.
You can download Mendeley for free from your Google Play Store. Everything is there already, no need for any in-app purchase.
https://www.youtube.com/watch?v=MbZWbvCufw0?