Most were speculating that the upcoming Galaxy Note 9 will become the first smartphone to sport the recently announced Gorilla Glass 6. But apparently, these people were wrong. Corning has officially announced that an upcoming flagship device from Chinese OEM Oppo will be the first global smartphone that will utilize the "improved durability" of the cover glass technology. Now as to which Oppo device this is, they did not exactly mention. But most are betting on the upcoming Oppo F9 and F9 Pro, and this time, let's hope "they" are not wrong.
In the official announcement, Corning said that the flagship device that will sport the Gorilla Glass 6 will be released "in the coming weeks". Since we know an F9 unveiling is imminent, so we assume that this is the device they're referring to. The teaser for the upcoming phone shows a waterfall with the tagline "The breaking new vision", so it looks like they will be hyping on the nearly "unbreakable" quality of the latest Gorilla Glass, which they say is their most durable so far.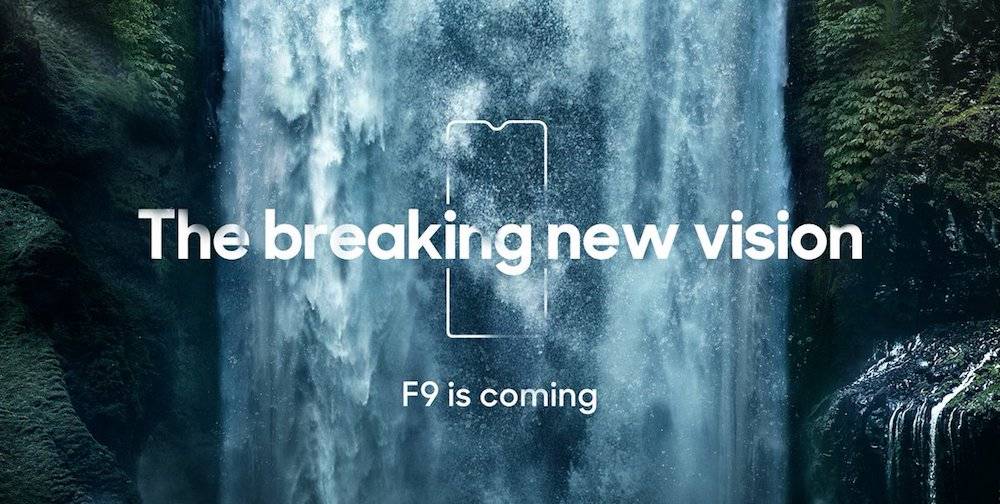 In their lab tests, Gorilla Glass 6 managed to survive 15 drops from a height of 1 meter onto a rough surface. That is already two times better than the previous one which focused more on being scratch resistant. Aside from having shatter-resistant material, it also gives the device a more premium feel with its optical clarity, touch sensitivity, efficient wireless charging, and just like its predecessor, scratch resistance.
The recently launched Oppo Find X and R15 smartphone actually used the Gorilla Glass 5 so it's no surprise that the newer devices would be one of the, if not the first to use Gorilla Glass 6. Oppo's Vice President Andy Wu said that the two companies have always had a "close working relationship" and they are excited that their users will be the first to have this "unprecedented experience."
The Oppo F9 teaser was released just a few days ago so we can expect that an official announcement is just a few weeks or maybe even days ahead. Let's see if Gorilla Glass 6 lives up to its billing, but maybe don't drop your device 15 times upon eventually getting it.
SOURCE: Corning