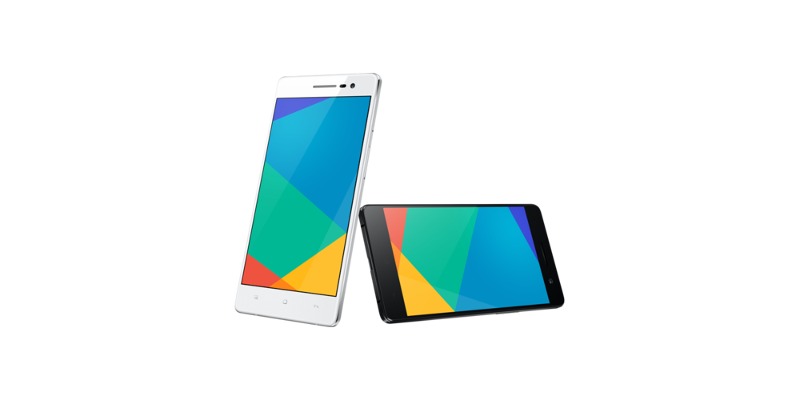 One cannot accuse OPPO of not trying to be spectacular, from the OPPO N1 that dual boots with CyanogenMod and has a swiveling camera, to the Find 7 that has a QHD display and a camera capable of taking 50 megapixel photos. But while the new OPPO R3 only sports mid-tier hardware, OPPO wants everyone to look at it as the world's thinnest LTE smartphone.
And now we're back to that almost ridiculous race for the thinnest title that seems to occupy most Chinese manufacturer's minds. That title, however, might have been recently snatched up by US company BLU, with the VIVO IV boasting a profile of 5.5 mm. The OPPO R3, on the other hand, comes in at only 6.3 mm, but there's a catch. OPPO isn't vying for just the world's thinnest smartphone. It actually qualifies the title as the world's thinnest 4G LTE smartphone. Considering that the BLU VIVO IV doesn't have that capability, OPPO might have won this round.
In terms of other specs, the R3 sounds every bit a mid-level budget device. You have, for example, a 1.6 GHz quad-core Snapdragon 400 processor, 1 GB of RAM and 8 GB of internal storage, though that's expandable up to 128 GB with a microSD card. The display reaches 5 inches in the diagonal but only 720p in terms of resolution. The rear camera is marked at 8 megapixels but, strangely, the front one boasts of 5 megapixels, which should tickle pink every selfie advocate in China. In terms of software, the device runs Android 4.3 Jelly Bean, not exactly the lateest, and OPPO's own Color OS UI.
In terms of external design, the OPPO R3 looks plain and simple, but not exactly cheap. That said, it might be hard to pick it out from a line up of an ever-growing number of smartphones from the region. The device does boast of some special features to keep it interesting to prospective buyers, including support for 4G LTE, though seemingly only on China's bands. One special feature that it is throwing in to take your mind off the 8 megapixel camera is O-Video. This basically lets users embed videos inside photos after the fact and upload it to the cloud. Though that might sound rather trivial, the trick is that someone else, the recipient or even owner, will have to focus the camera on the original object of the still photo in order to play the video inside, sort of like a twisted augmented reality scheme. It can make for some interesting scenarios, but hardly practical if the recipient is, say, half a world away.
The OPPO R3 will carry a price tag of 2,299 RMB, around $369 when converted. Availability is still unannounced, though given how the device is finely-tuned to China's LTE networks, it might not be intended to leave those shores at all.
SOURCE: OPPO
VIA: VR-Zone, CNMO