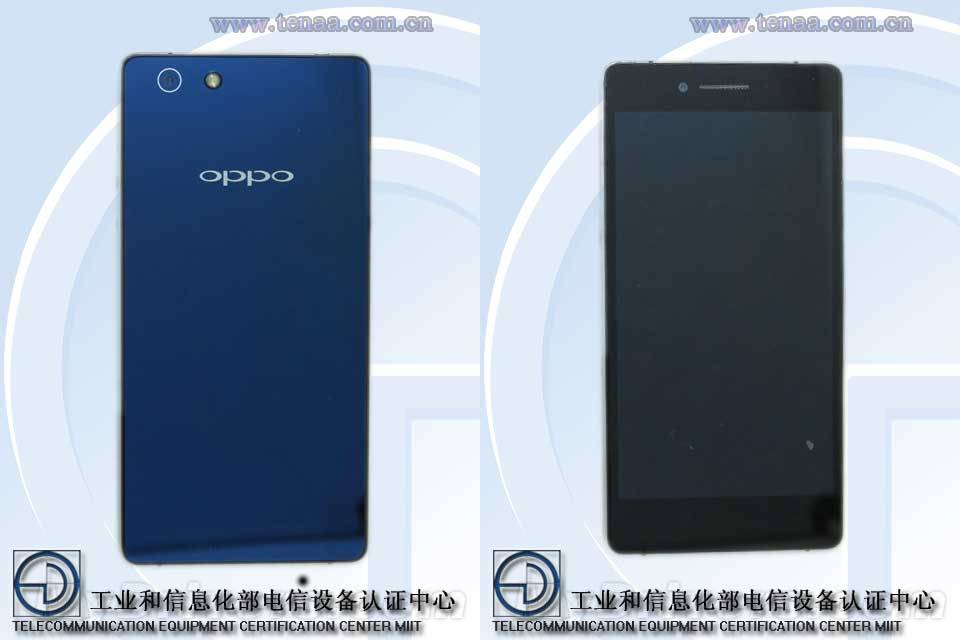 It was only the other day that the OPPO R1 was trying to make its way to the US and now it seems that a new variant is already available. It is also entirely possible that this LTE-capable OPPO R1S seen at TENAA is, in fact, the very smartphone spotted at the FCC, retrofitted with a Qualcomm SoC instead of the original MediaTek.
The reason for this substantial change is the addition of LTE support. While affordable, MediaTek's system-on-chip isn't exactly as capable as Qualcomm, especially when it comes to network technology. If OPPO wanted to add LTE support, it would have to switch the SoC as well, making Qualcomm's Snapdragon the reasonable possibility. The exact Snapdragon model isn't known yet, but there is speculation that it would be an MSM8926, one of the LTE-supporting members of the mid-tier Snapdragon 400 family.
The rest of the specs of the OPPO R1S is fairly the same as the original OPPO R1, even down to the dimensions. You have 2 GB of RAM, though some markets offer only the 1 GB variant, 16 GB of, unfortunately, inextensible data storage, and a 5-inch 1280×820 display. You also have the 13 megapixel rear camera as well as the rather large 5 megapixet front shooter. Android 4.3 is noted to be running out of the box, which puts it just one version ahead of the original R1, but still one step short from the latest Android.
Of course, the addition of LTE is the highlight of this variant. The specs coming from TENAA show that the device supports TD-LTE, which, unfortunately, isn't the same LTE technology used in the US. However, if the guess regarding the MSM8926 is accurate, then the chip is capable of supporting both TD-LTE as well as FDD-LTE networks in the US, reinforcing our theory that the OPPO R1S will be the variant that will hit US shores soon.
VIA: MyDrivers