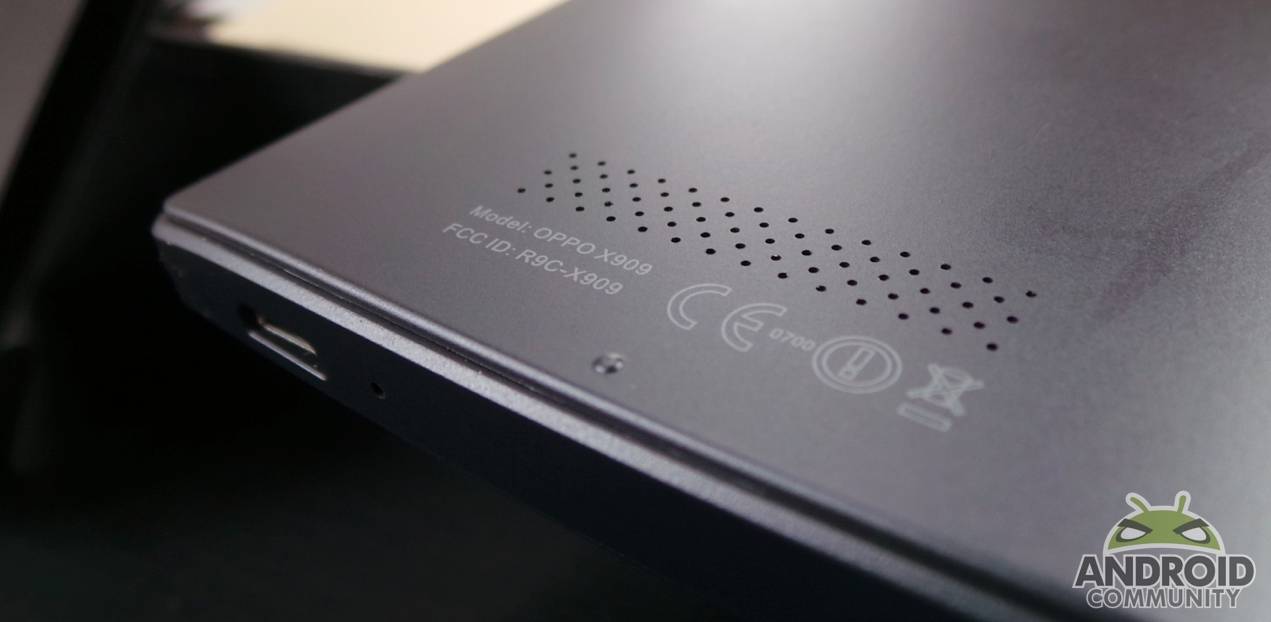 Today we're happy to be taking a look at a flagship Android smartphone you probably haven't heard much about. The folks from OPPO recently released this 5-inch powerhouse smartphone with top-tier specs in China, and we decided to give it a look. Complete with a 5-inch 1920 x 1080p full HD display and Android 4.1 Jelly Bean. The OPPO Find 5 has a bright future, so lets take a peek below.
We'd love to see some of these smartphones arrive in the US, but for now this won't be making it across the pond, even though we wish this bad boy worked with Verizon or AT&T's 4G LTE stateside. It was announced for the China market back in December, and recently went up for sale in white. Today however we have the black model to share with you all.
Complete with top-tier specs any Android enthusiast would love to have, this smartphone surely can battle the best of them. Like Samsung's GALAXY S 4, or HTC's DROID DNA it has everything we'd want in a smartphone. With a beautiful 5-inch 1080p HD display, Qualcomm's Snapdragon S4 Pro quad-core processor (same as Nexus 4) 2GB of RAM, 32GB of internal storage and a decently sized 2,500 mAh battery. They even tossed in a 13 megapixel camera on the rear and 1.9 front shooter for self portraits. Add in Android 4.1 Jelly Bean, NFC, WiFi, and everything else and you have a pretty compelling device. Take a peek below.
The device is extremely well built, sleek, feels nice in the hand, and is just nice to look at. With a slight curve to the back and rounded edges with the screen off it's hard to see where the display actually ends. The bezels are thin, the HD display is bright, and so far we're rather impressed here and want one in the US even more now.
That 13 megapixel camera can shoot at f/2.2 and record up to 120 fps for some excellent video capture. Then they have some crazy shutter speeds letting users snap up to 100 photos in 5 seconds. OPPO claims this to be just a few of many unique features that sets the Find 5 apart from the competition. We'll have to test those and the Video HDR features in our full review coming soon.
Overall the Find 5 actually feels really great in the hand with the curved design, it's fairly lightweight, and the screen is pretty impressive too. The speakers have a nice set of cutouts for sound, and offer Dolby 3D sound, but we'd love them to be on the front like the HTC One. And that goes for all manufacturers. Not going to lie, we're really liking this handset. Too bad it's only HSPA+ and doesn't support US LTE networks. More details and a full review coming soon.