OnePlus has been providing a fairly steady stream of details about the One smartphone. We've seen bits on the processor and display and more. But as of today it looks like they have revealed something else — the date the handset will be fully revealed. According to a recent posting in the OnePlus forums, the One will be fully unveiled on April 23, 2014.
That means we have about a month until everything is known. In the meantime, we would expect more teasing. For now though, OnePlus has mentioned how "it's time to return to the product itself." Noting how design and build quality are the important factors. OnePlus further teased how the user is also key here.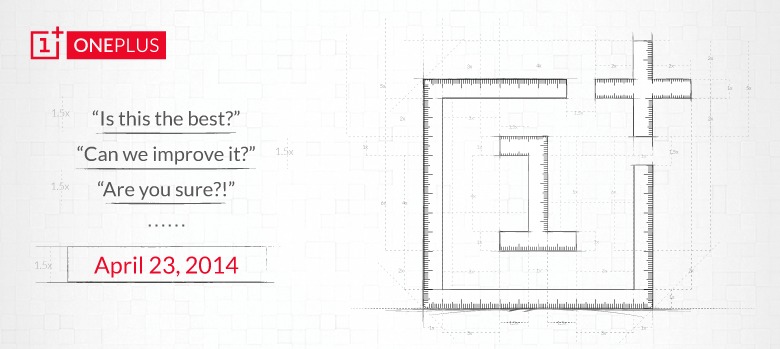 With mention of forgetting about gimmicks and bloat, here is what OnePlus had to say;
"It's time to return to the product itself. Its design, its build quality. The feeling you get when using it. It's time to return to user value, and make all the necessary choices to ensure that in the end, it's the user that benefits."
We learned yesterday how the OnePlus One would be packing a Snapdragon 801 processor, as opposed to the 800 like we originally thought. Other specs that have been confirmed include a 5.5-inch 1080p display, 3100 mAh battery and 13 megapixel rear-facing camera. The camera will be a 6 piece Sony Exmor IMX214 with f/2.0 aperture.
The OnePlus One will also have some options for customization using the StyleSwap back covers. These will be available in a variety of textures and colors, and OnePlus mentioned how they will be made with their own respective materials. There are a few exceptions to that last statement, however the confirmed materials include Silk, Sandstone, Denim, Bamboo, and Kevlar.
Anyway, with a month to go until the announcement we will be on the lookout for further teasers and confirmations. While the handset seems to be shaping up nicely in terms of specs, we are curious to see more about the pricing and more about the software, which from what we've seen will be a customized version of CyanogenMod.
SOURCE: OnePlus