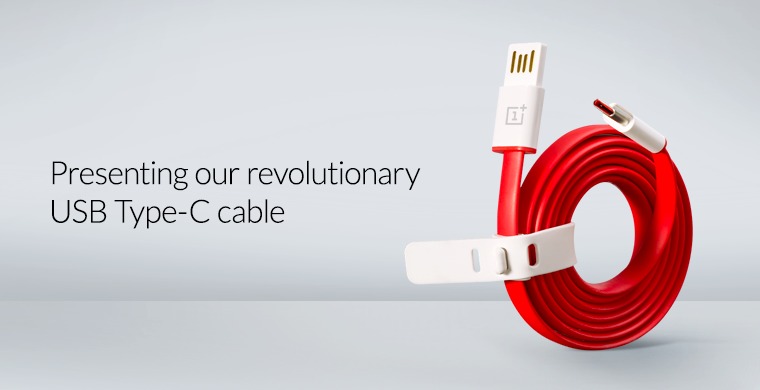 While USB Type-C is still not as big a thing as some have been predicting, a lot of experts are saying to just give it time and it will be. There are still only very few devices for now that can have this, and one of them is OnePlus 2, the successor of the OnePlus One smartphone. Now the company is also releasing a stand-alone USB Type-C cable that can be used with their smartphone, but also other devices that support this.
What makes this cable different, aside from its vibrant red color? For one thing, you have two options for the cable length, 100 cm and 150 cm, depending on which you prefer when charging the device you will be using. The connector is also "slim and sleek" so it supposedly won't take up too much space in your bag. The data transfer and charging of the cable can deliver up to 2A of power.
We already know that the USB Type-C is reversible, but this cable also makes the other end of the spectrum the same. The USB-A on the other end of the cable, which you can plug into the computer or wall socket is also reversible (using patent-pending technology). This makes it safer since the 90º pivot angle is designed so it won't break easily.
The USB Type-C cable is now available for stand-alone purchase from the OnePlus store. You only need to pay $5.49, and if you have a OnePlus 2, or any other smartphone, tablet, or computer that uses the technology, then this is a pretty good buy.
SOURCE: OnePlus