Our friends over at SlashGear got their hands on a real live OnePlus 2 smartphone very recently (we're still waiting for ours), and they posted some unboxing pics that we'd like to take part in. The OnePlus 2 is the second phone of that aggressive young upstart company based in China called OnePlus, who wowed the world before with the OnePlus One — their first phone which had flagship specs but could be obtained at a price waaaay lower, albeit through an "invite only" system. Now we get to see what the OnePlus 2 looks like.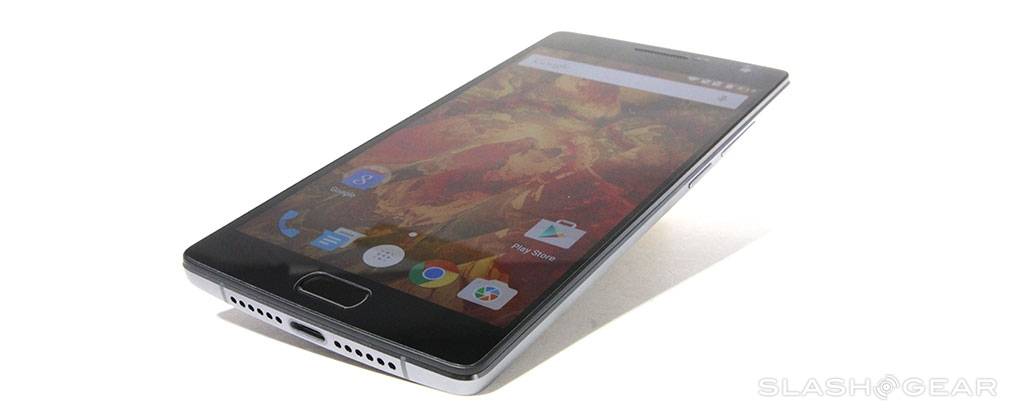 OnePlus considers this second phone even more of a "flagship killer" than the first one. At a proce less than USD$400, it boasts of some rocking specs — like the octa-core Qualcomm Snapdragon 810 processor, 4GBs of that blazing LPDDR4 RAM, and a Full HD (1080p) LTPS LCD display protected by Corning Gorilla Glass 4.
Out of the box, you get that unique red and white Type C USB 2.0 charging and data cable, which means you can plug it into the bottom of the phone without worrying if it's the right side up. The display is bright to the eyes, but with only 401ppi to boast of, we'll need to see how the display works in bright outdoor environments — and how that affects battery life.
The feel of the phone is obviously premium, the metal band around the phone making sure of that. It's also unique to the touch, thanks to the sandstone matte back cover. The back cover is replaceable and removable, under which you see the tray for dual SIM cards. We'll wait for the real hard core review to see how she handles from day to day, but for now let's just say it's a very nice phone for its price. Check out more details at the source link.
SOURCE: SlashGear