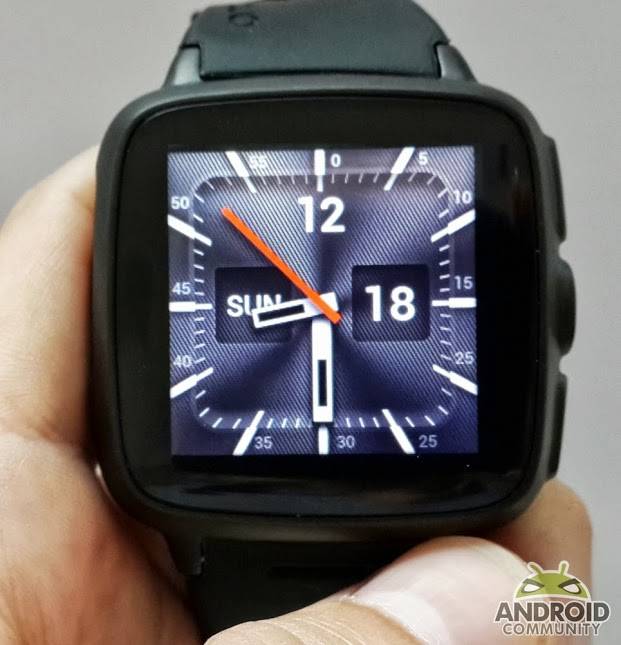 The latest Omate TrueSmart teaser video has been released. We have been seeing quite a few updates and videos from the folks at Omate since the Kickstarter campaign launched a few weeks earlier, however this one arrives with a bit more to get excited about. Well, for those who backed the project to get excited about anyway. That said, this video is offering a look at the first working model.
In the past the watches we have seen used in the videos have been prototypes. This one is said to have just come out of the assembly process and is getting ready to be checked over to see if anything needs to be tweaked in any way. This should also be some good news for those hoping to see the TrueSmart smartwatch ship as expected — after all, it was said that the engineers plan to "assemble a few more over the weekend and when everything is fine, the production assembly can begin."
More to the point here, we have been given a look at how the TrueSmart will look and function in the final hardware design. Though, the video mostly offers a closeup of the display and functionality. The first thing many will likely notice is the app icons — of which this will be a Dick Tracy like watch phone. For the voice calls, the TrueSmart has a built-in microphone and speaker as well as Bluetooth 4.0 connectivity.
It appears as if each screen will be able to hold up to four apps and the scrolling through home screens seems to be smooth. There was a mention of how more still needed to be put in, but there wasn't anything else said in terms of what that would be. We do get a look into the settings and also see some of the swipe gestures.
For example, a long slide from right to left will take you back to the previous screen. Also, a double tap of the clock face brings you to the Android interface. A better look at the watch hardware comes towards the very end of the video, at around the 1 minute mark. Here you see the SIM card slot (still opened and uncovered on the left side) as well as the two buttons and 5 megapixel camera on the right side.
Aside from a look at the watch as Kickstarter backers will receive it, the campaign still has six days remaining. There are a few pledge options available, however this is one campaign that has had no trouble in reaching the goal. In fact, at present the TrueSmart is sitting with $765,033 towards the initial goal of $100,000. As a result of meeting the goal so quickly, the watch has been working through some stretch goals with the most recent having been 720p quality video recording.