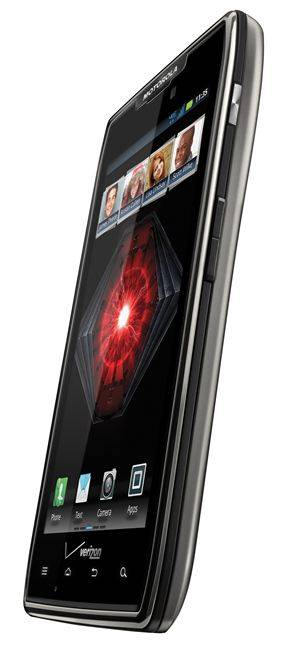 After a couple of weeks of post-CES speculation, Verizon has put all doubts to rest about Motorola's upgraded DROID RAZR MAXX. The capacious Android phone will be available January 26th from online and retail locations, with a 2-year contract price of $299.99. That's the same price as the standard model of the DROID RAZR, though you can now purchase the original without the 16GB MicroSD card for $199.99. The MAXX will hit the market just ten weeks after its predecessor.
There's only one major difference between the DROID RAZR and the DROID RAZR MAXX: the latter has a gigantic 3300mAh battery, nearly doubling the capacity of the former. Compare that with most high-end smartphones, which usually have a battery in the 1500-1800mAh range. Even the Samsung galaxy Note with its 5.3-inch screen has only a 2500mAh battery. Even with the expanded battery power, the DROID RAZR MAXX measures just 8.99mm thin, only a smidgen thicker than the original and still slimmer than the majority of smartphones out there. Verizon claims that the DROID RAZR MAXX can last for 21 hours of talk time on a single charge.
Beyond the battery, the specs remain the same: 4.3-inch qHD AMOLED screen, 1.2Ghz dual-core processor and 1GB of RAM, 16GB of on-board storage with a "free" 16GB MicroSD card, an 8MP rear camera and access to Verizon's LTE network. The phone runs Gingerbread at the moment, but Verizon is already promising an upgrade to Ice Cream Sandwich. Like the DROID RAZR, the DROID RAZR MAXX has a non-removable battery, and very probably a locked bootloader as well.