We all love Google Reader, providing an easy glimpse at our favorite articles around the net it's a great tool for quick information at a glance. However, we have been waiting for Google Reader to come to our mobile devices for quite some time now. No need to wait any longer as Google has just released its official Google Reader for Android app.
The app is very much like the desktop counterpart featuring unread counts, friends, sharing, liking, and staring and brings more features such as:
Multiple accounts
Synced preferences
Full subscription features
Search
On Google's Reader blog they highlight some features that may be looked over by the average user. These include:
Volume-key navigation: if you enable this in the settings, you can navigate by using your phone's volume keys for next and previous
Long-press on a folder or subscription to bring up a contextual menu that lets you rename, unsubscribe or change folders
If you hit the menu key on an individual item, you can use the "send" feature which integrates with other apps on your phone to send the item using any 3rd party app
The application is available now via the Android Market.
QR Code: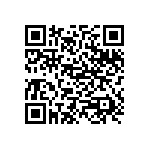 [Download Link]

[
Via
Google Reader Blog]