The Notion Ink Adam tablet has been the hype for quite sometime. With little details of the device throughout it's design and manufacturing stages, we now have word that it may be coming with some color options. Rohan Shravan, of Notion Ink, has updated the official blog, this time we get to hear about the various design choices they had to make as well as hinting that colors may actually be an option.
The long wait for this device has not been easy for some, but the device is really shaping up, and it looks like the wait may just be worth it if we see it soon. One of these interesting details that he covers is the camera having a 185-degree swivel instead of a 180-degree one. The reason for this has to do with how you hold the device and with the extra 5 degrees it can allow you to take photos more comfortably. They have spent a lot of time on these little details and they believe this attention to detail will ultimately be what sets them apart from their competitors.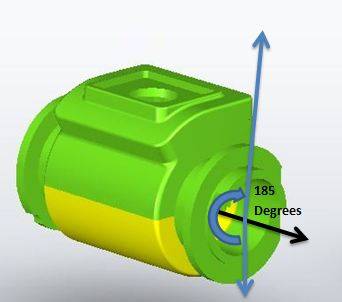 The Adam has been through an extensive design process, The "+/_" and power keys alone took upwards of 11 iterations before a decision was made. The photos posted are all renders of the device and not actual produced models. This doesn't give much hope for us wanting to see this tablet soon. However, Shravan does go on to promise that actual photos of the tablet will be available October 9th, straight from the factory.
No confirmation on if colors will be a shipping option, but we do know, at the very least, we will be seeing this tablet ship in the black/gray that we have seen earlier this year, video demo below.
[Via Slashgear]