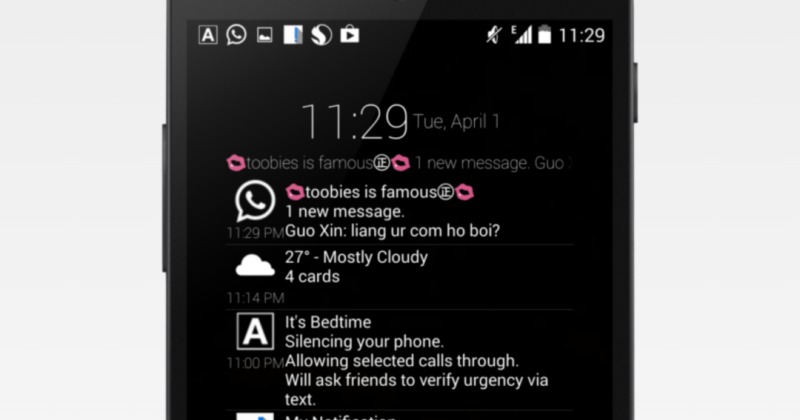 You may have heard of DashClock, but your favorite app might not. If that's the case, then you might want to try out Notify!, a widget that isn't that picky about which app notifications to display.
DashClock has had the privilege of being first and more popular but its functionality is limited to the extensions that are available for apps or events. Given the number of apps out there that throw out notifications, it's almost impossible to have every extension for them. Notify! tries to change the game by displaying any notification from any app. And its widget can even be put on the homescreen as well as on the lockscreen.
Don't worry, though. Notify! won't exactly replace your notification bar, nor will it flood your screen with each and every notification. You, the user, get to choose which apps will have their notifications displayed inside Notify!. By default, no apps are chosen so you get to pick them one by one. Here you will probably be met by the very first, and hopefully only, annoying quirk The apps aren't listed alphabetically, making it harder to hunt down the apps you want whitelisted. In terms of customization, Notify! is quite sparse, only allowing changing font sizes and date/time formats. It's definitely not going to win a beauty pageant, but functionality-wise, it is quite solid.
Notify! is available on Google Play Store for free and will remain free indefinitely, at least according to its developer. There does exist an in-app purchase that will unlock additional layouts for the widget, though the default one is good enough as it is.
Download: Notify! on Google Play Store
VIA: Lifehacker.com