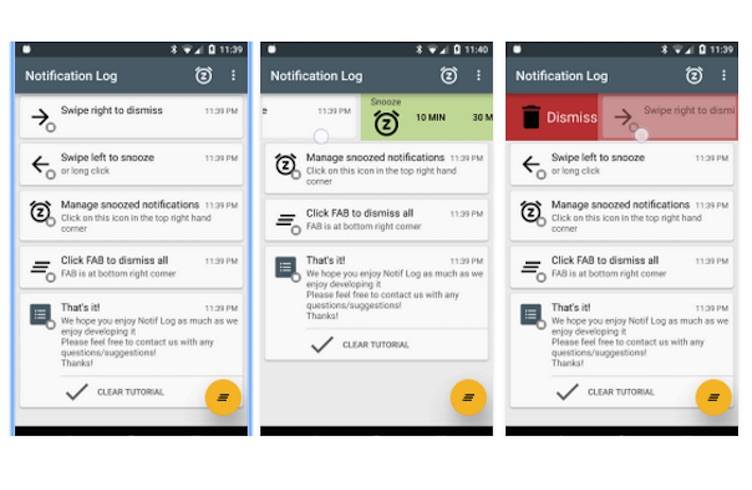 Notifications are quite useful because they tell you what's happening or what you need to do at the right time. Sadly, you may miss some alerts because you either erase them accidentally or they disappear after a few moments. There's no way for some apps to retrieve notifications but there's a new app that can save all the notifications you receive.
Notif Log copies notifications so you can view them whenever you dismiss something. Just one look at your list, you'll know what to prioritize because they're right there on Notif Log. Now you have no excuse that you missed a message or alert because Notif Log will show everything to you. Developed by Kiwi Tree, Notif Log is even more functional. It's not just a simple list but there are buttons you can use to control each notification.
Snooze, pin, and rearrange your notifications. Such functions make notifications more useful but then again, what's the point of alerts when you'd just snooze them? The problem with snoozing, you might completely forget what you need to do or you might miss the next alert.
Notif log also allows theme customization. You can use it as an app widget or you can make your own Dark Theme.
Download Notif Log notification history from the Google Play Store