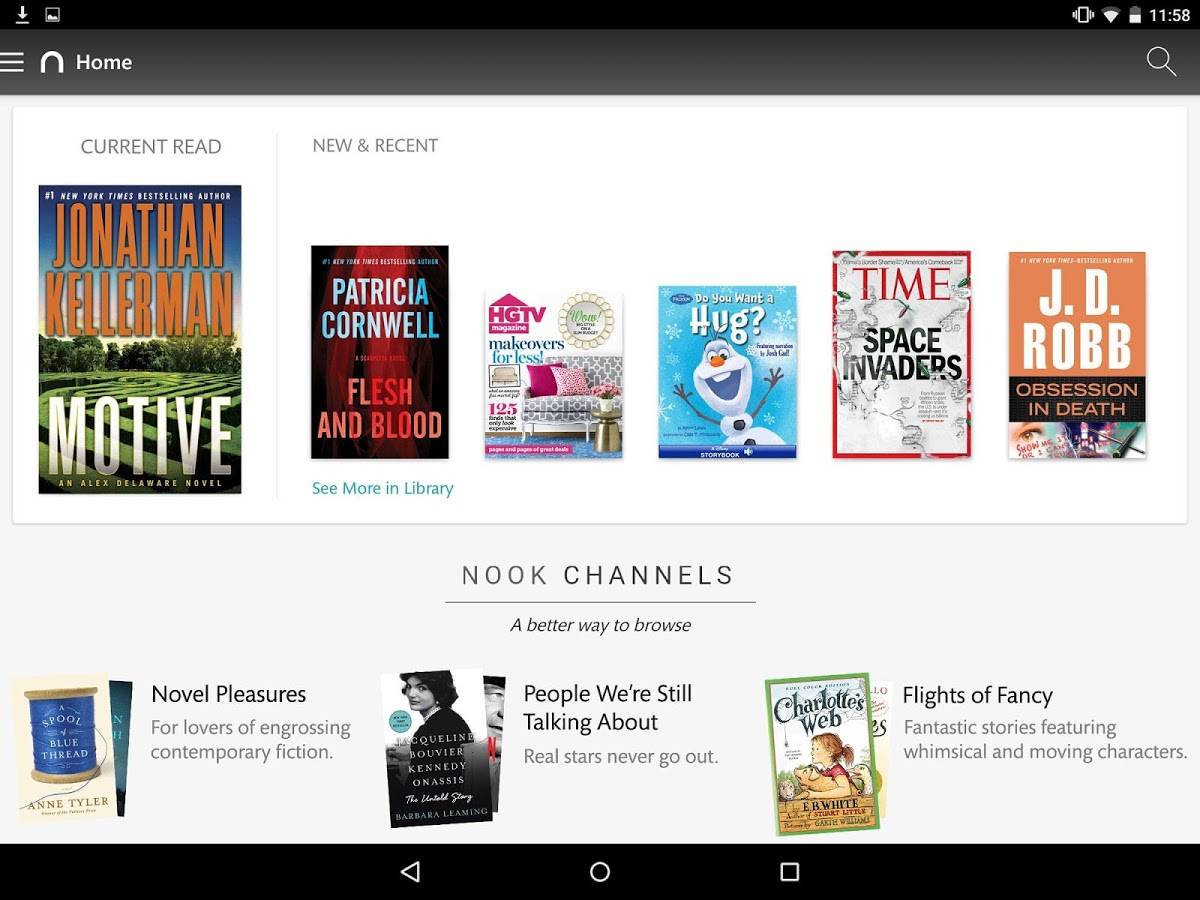 While the Nook tablet may have appealed to a certain kind of mobile user, not everyone was a fan of the Samsung Galaxy Tab, so it did not reach that wide of a market. But if you really preferred Barnes & Nobles' e-book reader over all others like Kindle, Kobo, Aldiko, etc, then this will be good news for you. The ebook retailer is releasing a new version of the Nook app so you can read content you bought from them on your Android device of choice.
Just like a lot of the ebook reader apps available, Nook has a "read everywhere" feature which means wherever you stopped in the current book you're reading, you can take it up again even if you changed devices, as long as you're logged in to the same account. All your bookmarks and notes will also be synced in all your devices. You can organize your already existing content not just into books, comics, magazines but even in different shelves. You can also create different profiles if you prefer to separate your personal reading from your professional or academic.
You can read your books in a portrait or landscape mode, and it can also read titles in EPUB or CBZ files. Of course the big draw for people to use Nook is if you're dependent on Barnes & Noble's retail store, so having this app will give you access to buy any titles from the over 4 million books and magazines in their store. This new version of the app is freshly designed, which they based on the user experience feedback on the Galaxy Tab Nook.
You can download the Nook Reading App 4.0 for free from the Google Play Store. If you will be setting up your Nook account for the first time and you download this app, you will get $5 credit so you can start off your digital reading life.
SOURCE: Barnes & Noble