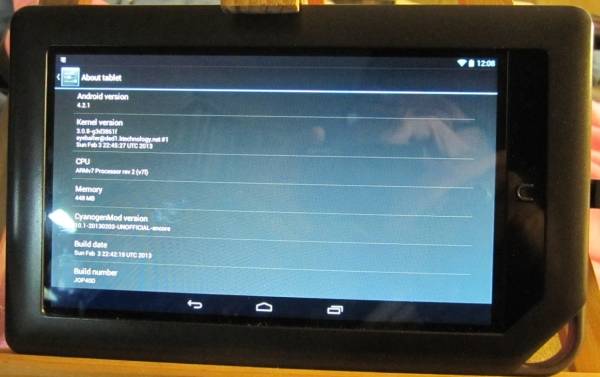 The popular Barnes & Noble NOOK Color tablet has been around for some time. It has seen its fair share of update from B&N specifically, but they've basically stopped any sort of support. While the device runs on Android we've seen various ROM's and development for the slate, and now Android 4.2 has arrived (and beat most tablets) thanks to those hard working developers.
The NOOK Color has been available for the better part of 2 years, and is certainly starting to show its age. However, if you want to give it some new life, even though it's an early beta, there's now an Alpha CM10.1 build for the little NOOK that could. Over at XDA a group called the NookieDevs have released an alpha build for those interested.
The 7-inch 1024 x 600 resolution display of the old-school NOOK Color runs Android 4.1 quite well with multiple ROM's for CyanogenMod 10, and using Google Now is pretty neat we've been told. Sadly CM10.1 and Android 4.2 still needs a few kinks to be ironed out. The developers state they are still working hard to improve performance, and that is why this is an alpha release.
Just like previous ROM's for the NOOK, you can install it to internal storage and simply run stock Android thanks to CyanogenMod. Or use the micro-SD slot to dual-boot both OS versions as you choose. The development for this cheap tablet doesn't appear to be slowing down anytime soon. If you're ok with hacking and tinkering it might be worth picking up one second hand for cheap.
[device id=465]
[via Liliputing]