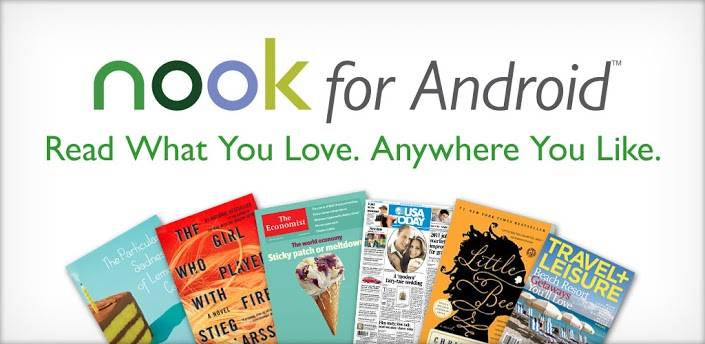 The popular Barnes & Noble NOOK app for Android has been updated this week with tons of improvements. Hot off the release of their new NOOK HD and HD+ tablets their apps are now going to support multiple new languages, as well as full support for the UK. The app also works with many new iDevices but we'll talk about Android here since that's all that matters.
Barnes & Noble added tons of new language support to the app, version 3.3 and some of those include British English, French, Italian, German, and Spanish language features just to name a few. B&N launched their new NOOK tablets, ereaders, and more in the UK this past month, and now the app has arrived in the store to download for the first time.
The NOOK for Android and NOOK app has support for nearly 3 million books, magazines, newspapers, catalogs and much much more. While their App effort might still be lacking, their content is readily available for all walks of life. The retailer has also said their popular new NOOK Video download and rental store will launch in the UK sometime in December.
NOOK Sync keeps your point in books up to date, as well as pulling across bookmarks, highlights, and any notes that have been made and easily syncs for you and across devices. Their new NOOK Newsstand with print-style reading is nice, and you can even set it to text mode and skip all the images if you're just there for the reading. Pro Tip: B&N NOOK has been renamed NOOK so you'll probably not find it in the usual spot after the update, but it's there. Grab it now from the Google Play Store.
[via SlashGear]