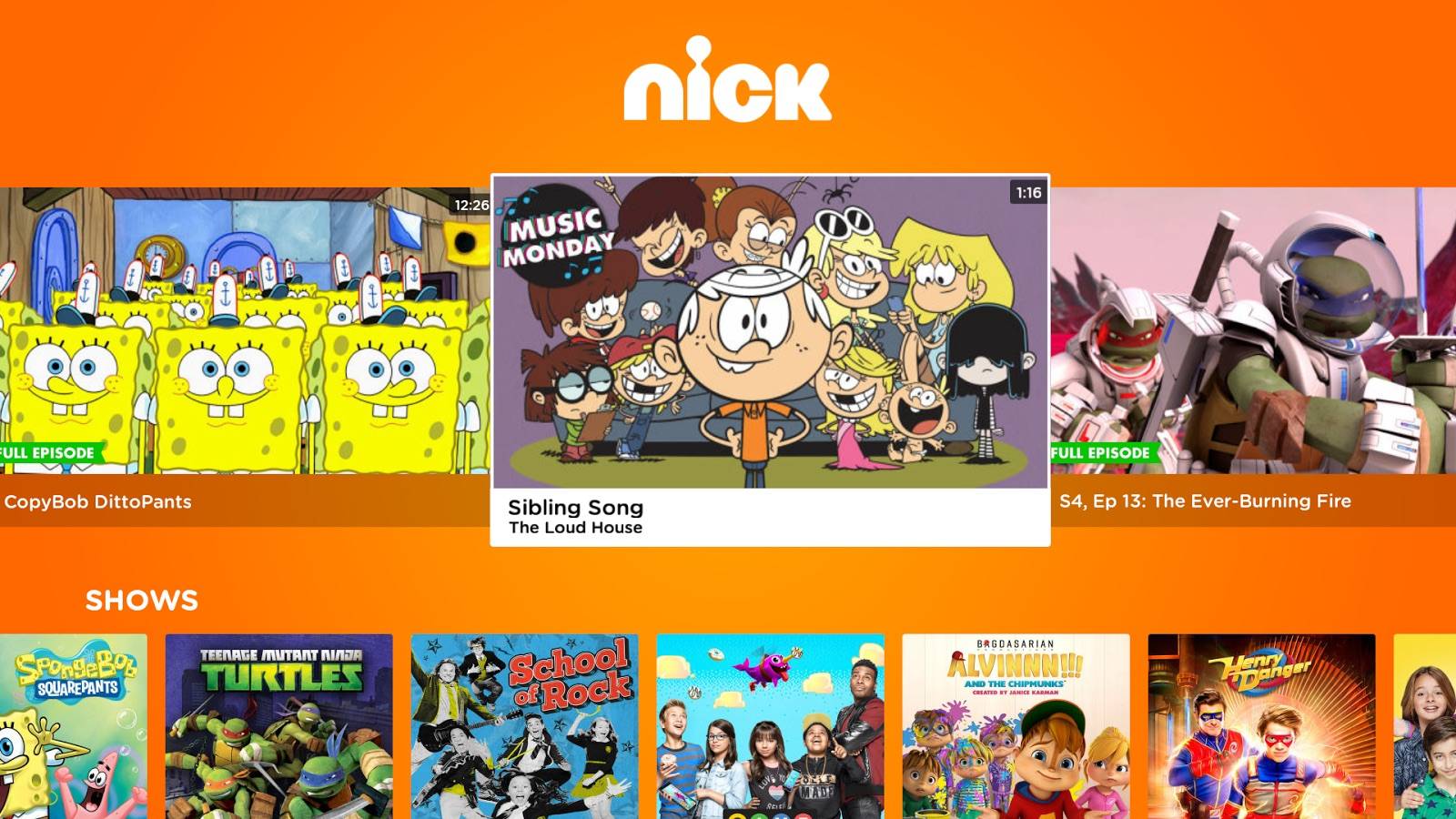 If you have your television almost permanently fixed on the Nickelodeon channel, you probably would want the ability to watch your programs even when you're not at home in front of the screen. The powers that be at good ole Nick have almost heard you, that is, if you have an Android TV. They have launched the Nick for Android TV app on the Google Play Store, but for US residents only. It's still not an actual mobile app but it's a first step.
Basically, the app lets you watch full episodes of Nickelodeon shows like Spongebob, Alvin and the Chipmunks, Teenage Mutant Ninja Turtles, etc. Whether it's the animated shows or the live action comedy series airing on the kids' channel, you'll be able to find it on your app and stream it onto a bigger screen using your Android TV. They are continually adding more videos so if your favorite shows are still not there, they will eventually probably be added as well.
For the current episodes from the shows, you would need to log in with your TV provider (or if you're a child, ask your parents to do so) to have access to them. They're also adding more providers so sorry if yours isn't there yet. You'd have to make do with the back episodes of the shows, which isn't necessarily a bad thing either, if you're a true Nick fan.
You can download the Nick for Android TV app for free from the Google Play Store. Again, as the name indicates, it will only work for Android TV and not on your smartphone or tablet on its own. It is also only currently available in the US.