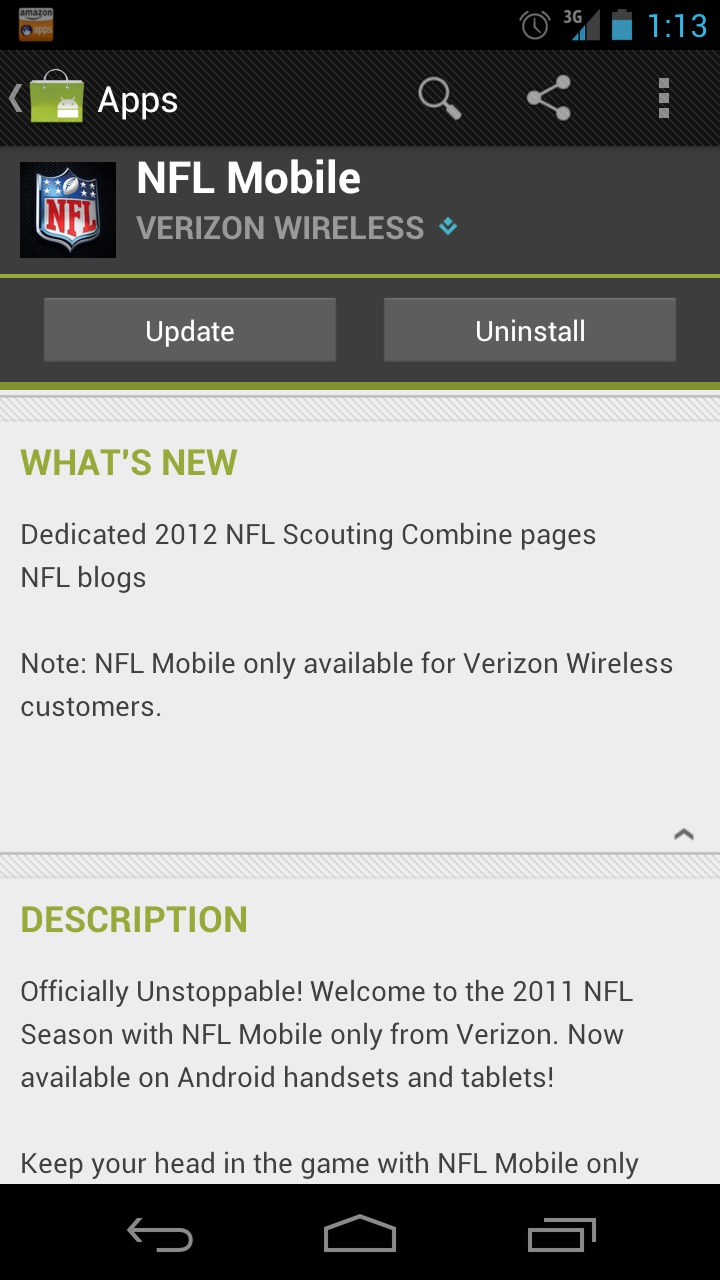 As we approach March the NFL season is long gone and wont be back for a while. Seems odd that Verizon would be updating the official NFL Mobile app now, but hold on because we have good news. The season ended with the Giants winning the Super Bowl (YES!) and while we didn't get many app updates this season one is now available bringing official NFL blog news and more.
When the season ends I know I start playing Madden more than usual to keep my football needs fulfilled until the Scouting Combine and today that is exactly what Verizon and NFL have brought us. Along with adding links and stories from the official NFL.com blogs to the app we now have all the scouting combine news one would ever need.
I don't know about you guys but I'm a huge fan and I'm extremely happy to see they've added this. I'm going on record now to say Manning will go to the Cardinals and the Colts will take Andrew Luck out of the gate — just a thought. For anyone wanting to stay up to the minute with the latest NFL Scouting Combine news the updated NFL Mobile app is a good place to start. Just a shame it's only available for Verizon Wireless customers. Hit that market link below and get to reading up on your favorite college players.