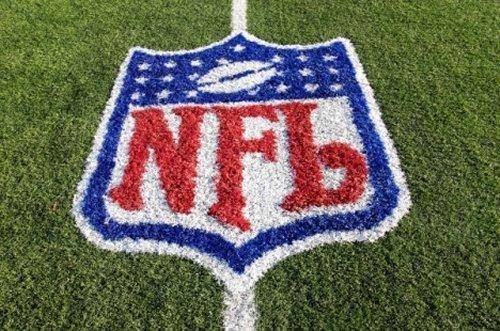 It's back. The NFL is here, finally on TV, and what better way to get ready for kickoff than to check out a few Android apps to make following your team even easier. We know it's only preseason, but I'll take what I can get for now, and it certainly beats watching Baseball. From following your team with live video on a tablet, NFL Mobile, streaming highlights and more these 5 apps have you covered.
Before we start lets get one thing out of the way. I'm a Packers fan, and yes, they're going to win it all! OK, now that I'm done with that lets talk about apps. There are tons and tons of different apps, live wallpapers, and fantasy cheat sheet apps available on the Play Store but I'm focusing on apps to help you follow the games and your team.
I have a few personal favorites, and surely you'll all differ a bit from what I use, but to each his own. Since I'm on Verizon, one of my favorites is NFL Mobile (even if the recent update is terrible) as it offers the best all-in-one package. Yahoo! Sports is another, so lets run through my few favorites.
Yahoo! Sports
Surprisingly the folks from Yahoo have the app I probably use the most. Previously called Yahoo! Sportacular, the new Yahoo! Sports app for Android is one of the simplest and best apps for all sports. You can select from tons of different sports, which one the app opens to be default (NFL of course) and even your favorite team. You'll get alerts on game start, red zone, scores, game end, and even highlights. It's quick, accurate, and always works great for me. I use this all year long for NFL, NBA, and NHL.
With news, scores, highlights, standings, and even video playback from Yahoo! Sports news coverage this does it all. It's been redesigned lately and looks great too. It's still probably my favorite all-in-one app for sports.
Yahoo! Sports Play Store link
NFL Mobile by Verizon
Next up is probably NFL Mobile, since I'm on Verizon, as it offers tons of content for the biggest of NFL fans. The new version works even if you aren't on Verizon too. NFL Mobile carries football right to your Android phone or tablet! It offers breaking news, video highlights, live game scores and scoring alerts, and even lets you manage your fantasy team. They'll let you listen in on games for free, and for $5.99 a month Verizon has live game video streaming.
The newly redesigned NFL Mobile could still use some work, and the notifications are a bit goofy. I'll be sticking to Yahoo! for now sadly. They do a better job than the official NFL app. It's sort of laughable. That aside, if you have a tablet you can get full NFL Network coverage on your device, if you're a paying subscriber, so that's a plus too. I just confirmed this works great. Watching the biggest Raider failures as we speak!
NFL Mobile Play Store link
WatchESPN
If you're looking for a way to stream many different sports, including both the NFL and College Football, WatchESPN is a great option. While most NFL games aren't on ESPN, the ones that are work great and can be streamed to any smartphone or tablet for free. This app is one of the easiest to use, and has tons of highlights and video footage as well.
It lets you have 24/7 access to live streaming feeds from ESPN, ESPN2, ESPN3 and ESPNU. They support most cable providers, and you need to have an account with one to stream video, but it works great once it's all setup.
WatchESPN Play Store link
NFL Preseason Live & Game Rewind
The official NFL Enterprises developers also offer two options for tablets, and I wish they worked with a smartphone. These are NFL PL (preseason live) and NFL GR which is game rewind. These both cost money, $20 for the entire preseason, and a little more for your favorite team all year long.
You can sign up from NFL.com and watch any and every game (and rewind, if you chose) right from your computer. These are the accompanying apps, and require a subscription to work. They're also only available on tablets sadly.
NFL Play Store link
DirecTV NFL Sunday Ticket
And last but certainly not least is probably one of the best options for any NFL fan, although their app could use some serious work. DirecTV's Sunday Ticket is something every NFL fan should get, although it's pretty expensive. Once subscribed you can use their app on your favorite Android device to watch and enjoy every single game. It's amazing, when the app works.
It works on both smartphones and tablets, but judging by the old screenshots and no updates for over a year this isn't DirecTV's main focus. You'd think they'd update the app for the 2013 season, especially considering they're advertising it pretty heavily with their new Manning brothers commercial.
Sunday Ticket Play Store link
There's tons of options, and many that we missed or didn't include, so feel free to tell us your favorite Android app for NFL or sports in the comments below. A quick shout out to BleacherReport is also in order, their app is excellent.