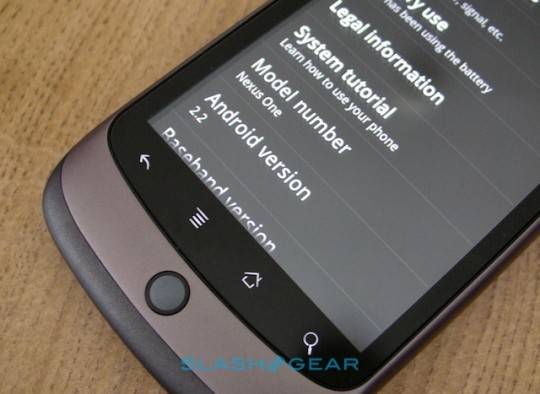 Not only has Google and Samsung come clean, and all official, on the Nexus S, which is the first handset to launch with Android 2.3 on board, but Google has also released the Gingerbread SDK. With that released, developers all over the world will be able to find the latest mobile Operating System's secrets, and make them work for their own desires. But what about the Nexus One?
We've heard a few grumblings, from here and there, that the first Nexus device is just now beginning to see some update notifications. This update, as you might expect, is designed to bring Google's latest version to Android onto the handset. With it, users should see improved power management, application usage, and improvements/refinements to the User Interface in general.
However, we want to hear from you: if you own a Nexus One, have you received your update notification? If you have, have you downloaded it, and are you playing around with the new OS as we speak? If you have, let us know in the comments, and tell us what you think of the changes/improvements that Google has issued.
[Update]: Well, there's still a lot of confusion going around about the update to Android 2.3 for the Nexus One. While everyone knows it is coming, there were a few reports slipping out that the update was happening right now for the handset. Unfortunately, the reports were unconfirmed, and there were several people saying that the update wasn't actually happening. And now, we've got @retomeier, who is an Android developer advocate for Google, saying that the update to Gingerbread for the Nexus One "should be coming in a few weeks." Sure, there may be a few individuals out there who are getting the update to their handset by some unknown forces, but it looks like the general roll out isn't happening right now.
[via @retomeier]