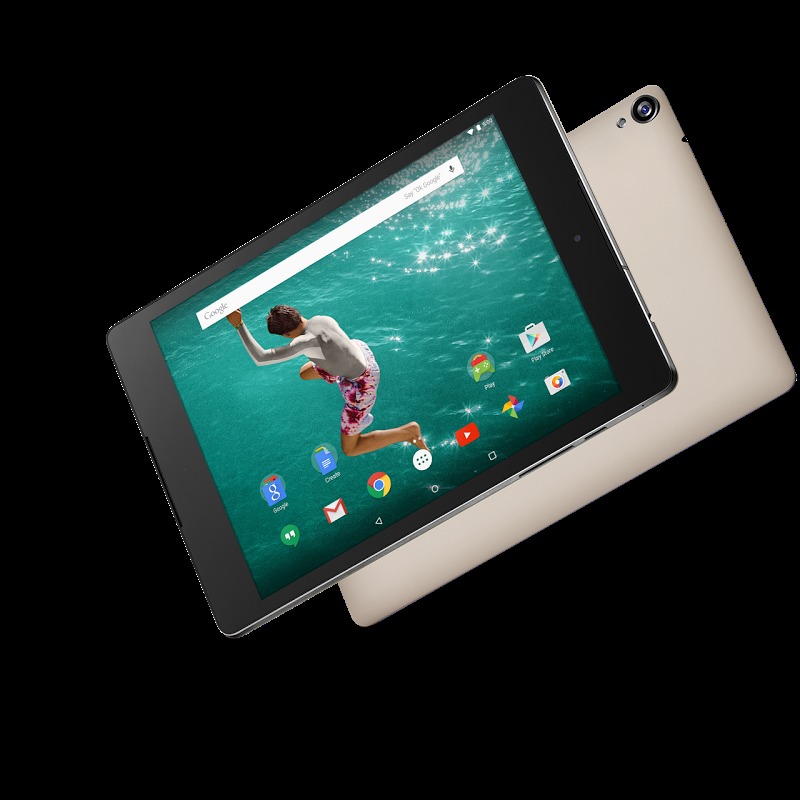 Earlier this morning Google and HTC rolled out a unique sand color option for the Nexus 9. During the initial launch, the colors offered were black and white. The black rear soft touch panel picks up fingerprint residue quickly, switching out to a white or sand could be better in terms of cleanliness and appearance.
Oddly enough the sand color option is only being offered in the 32GB version that's going to have you dish out $479. Seems very steep if you're just looking to switch out for color. It would much more accommodating if the rear panel were interchangeable.
Aside from the Sand color of the back panel, this version of the device should be exactly the same as the rest of the Nexus 9 family. This tablet still retains the black edges and screen bezel of the Black edition, and we must assume all interior parts are the same as that version of the device. Meanwhile the white version has a white rear panel, silver edges, and black screen.
Hopefully a 16GB version of the sand-colored Nexus 9 will be released some time in the near future. At of now, there's no official word from Google on any additional models for general release. At the moment, the sand option is only available to the U.S.
SOURCE: Google Play Store