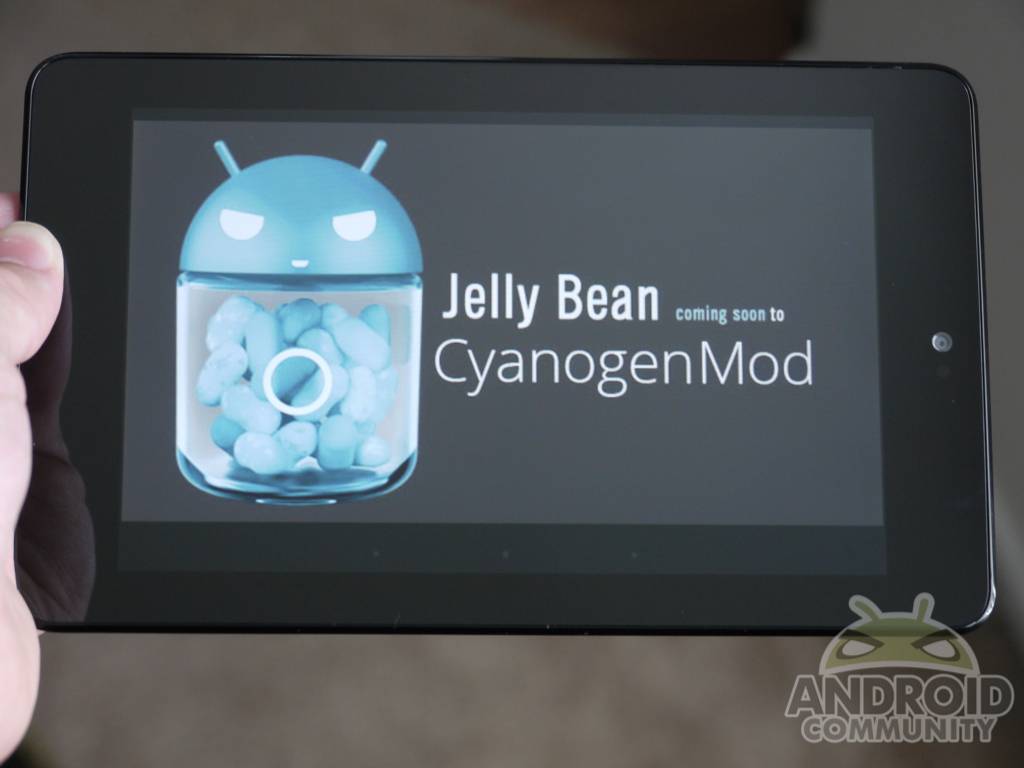 Google's new Nexus 7 tablet is pretty great already. Running on the awesomely impressive Android 4.1 Jelly Bean. For those that like to tinker, love CyanogenMod and custom features, or just feel like hacking that shiny new tablet we have good news. Some KANG's of CyanogenMod 10 have been released, and are now available for the Nexus 7.
Yup, all the fun features of CM9 are slowly being added to CyanogenMod 10. One of many devices to be treated to early alpha builds of such software is the Nexus 7. While the CM team isn't officially dropping CyanogenMod 10 builds yet, you can check out a Kang (comparable to a nightly build) right now with the details below.
As you can see from the screenshot above we have CyanogenMod 10. This is a kang by the awesome developers at XDA known as Euroskank. Not only do they release early builds of CM10 for the Nexus 7, but that also includes the Transformer TF101, Prime, Galaxy Nexus, Nexus S and more. For now CM10 is still a work in progress but as you can see we have custom battery meters, lockscreen options, and a few other CM9 features. This is still a work in progress but for those CyanogenMod fans out there — you can try it out now on your Nexus 7. Obviously you'll need t be rooted and the easy OEM unlock on that bootloader. For full details head to this XDA thread, or learn more over at RootzWiki.
— Thanks Mark and John!
[device id=2841]