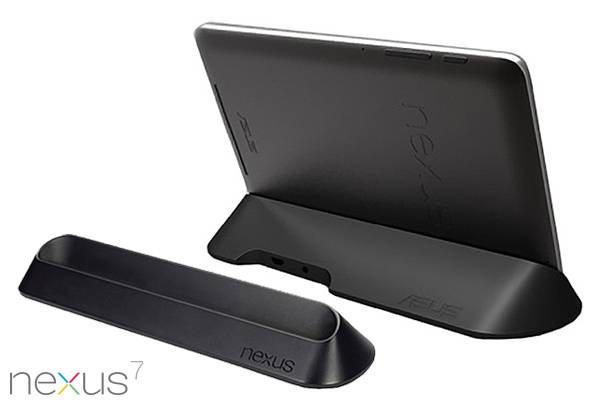 We've all been longing for some official accessories or docks for our Nexus 7 tablets, and it looks like the wait will just be a few more days. Late last month we reported the official ASUS Nexus 7 dock should be available later in the month but that never happened. Online retailers such as B&H Video are still accepting pre-orders though.
Today reports have surfaced that while the December 30th deadline was missed, the docks will indeed ship later this week with deliver dates ranging from January 10th and on. We've yet to hear from Google or ASUS regarding these official accessories, but it sounds like a few retailers know something we don't.
Unfortunately while B&H and other retailers are claiming January 10th ship dates, those are "expected" delivery dates. Which means they probably still are awaiting stock to arrive, and we could possibly still be facing further delays on this little dock for our Nexi.
The January 10th date also matches some previous reports from AndroidWorld and a few other sources, so things are looking up for those searching for a dock come mid January. It's nothing too special and only has micro-USB and 3.5mm audio out, but it's an official accessory and sure will look nice on my desk. Who's grabbing one for $39.99?
[via Android Authority]