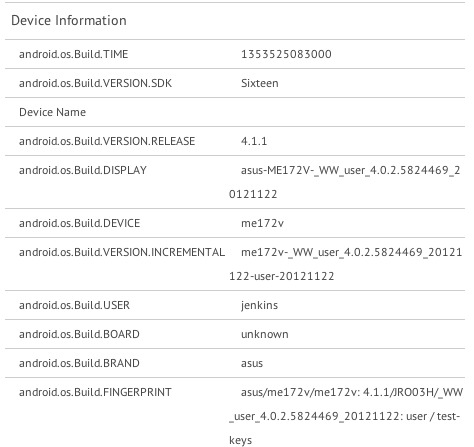 Over the last few months, we've seen rumors coming and going about a cheaper version of the Nexus 7 tablet. After Google had its big media event where it announced all kinds of new stuff and the cheaper Nexus 7 was not announced, rumors on the device went pretty silent. Well, the rumors are back again, this time it comes from a GLbenchmark for a tablet called the "ME172V."


Thus benchmark does not explicitly tell us that this will be a new Nexus 7. It could very well be another tablet that ASUS is working on. It's a little too soon to know exactly what this tablet could end up being. It would be awesome if Google and ASUS were to bring a cheaper Nexus 7, but for time being, we just cannot be sure.
What we do know about this tablet, which may or may not be a Nexus 7, is that it features, as you can probably guess, a 7-inch screen with a 1024×600 resolution. It also will have 1GB of RAM and 8GB of storage capacity. It also appears to have a 4270mAh battery. he new tablet is reported to be running Android 4.1.1 Jelly Bean on a 1GHz processor, though we're not sure at the moment if this model has more than one core.
Last month, we heard a rumor that Google was in fact working on a brand new iteration of the Nexus 7 tablet, but that ASUS would not be involved. When compared to competition, the Nexus 7 is already very affordable, but it certainly would not hurt to see an even cheaper model on the market.
[via Blue Ringer Men]