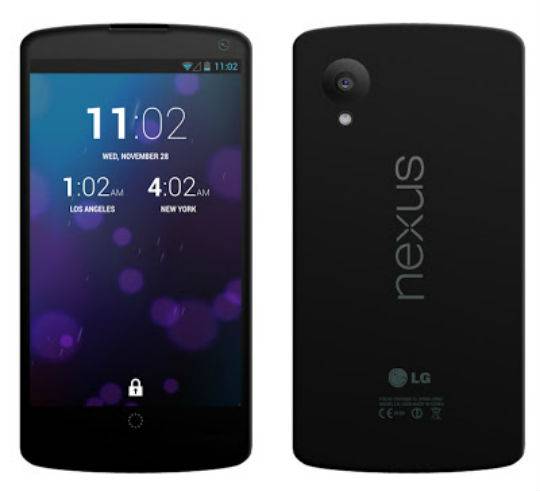 Remember that workaround that gave Nexus 4 users LTE capabilities on their device? It left many wondering why Google didn't simply enable it for everyone. The Snapdragon chipset had LTE included, which lends itself to a new rumor that along with the Nexus 5, we'll see an LTE version of the Nexus 4.

As we do with all rumors, this is observed cautiously. According to Android Geeks, "A source close to the Mountain View-based giant who wished to remain anonymous" detailed to them Google's plans for the launch of the Nexus 5 also includes an LTE Nexus 4, which will carry the same price point it originally came with: $299 or $349. The difference, aside from LTE, will be the storage options — according to their source, we'll see either 16GB or 32GB with the Nexus 4 LTE, of course corresponding to the two price points.
This is also the reason for the Nexus 5 price hike, he says. The Nexus 5 is said to debut at $399 and $449, and come with the same 16 or 32GB storage options. Of course, that new device is said to pack a host of updated features, including a larger screen with better resolution and Snapdragon 800 processor.
We find both merit and fault with this rumor, and it leaves us conflicted. On one hand, it would be nice for Google to have offerings at multiple price points. For some, even $400 is out of the question, so keeping the tried-and-true $300 price point is a nice option to have.
The questions come with this being new territory for Google. They traditionally leave the past behind them, and don't bring back devices once they've reached the end of their cycle. The Galaxy Nexus was in stock right up until the Nexus 4 launched, but Google refused to make them available. Selling both the Nexus 4 and 5 is a bit Apple-esque. While not a bad option, it's just not something we've seen from them before.
The Nexus 4, however, is still a great device, and we've seen versions of Android 4.4 running on it before. With all things Nexus, this could also leave current Nexus 4 owners with an updated version of Android and access to LTE. We can't say we trust this info, but we can't say we'd blame Google for doing it, either. The Nexus 4 still has legs, and an LTE refresh would be a good option. It could also take some heat off the Play Store, which saw a crush of fans during the Nexus 4 launch.