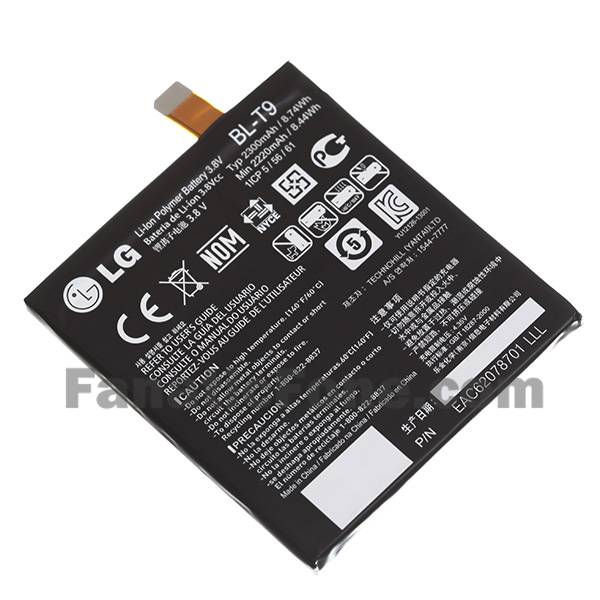 Whether or not the Nexus 5 will have two different battery options is still debatable, but at least one person claims to have their hands on the 2300mAh option. It's definitely a different battery than any LG we've ever seen, and doesn't seem to be from their new G Flex phone.

The pics show a fairly square battery with LG branding, and the size — 2300mAh — right on it. It's one that the crew at Fanaticfone are saying is from a Nexus 5, but they're not saying how they know that. They're not noting where the battery came from, or why they believe it's the real deal. This, of course, leads us to be highly skeptical.
As we wait for more news about the Nexus 5 and Android 4.4, a battery is a good sign the device is ready to ship. If this was pulled from a device, and not just some random LG battery, it's safe to assume we're close to seeing the device for sale. We've already seen it pop up on the Play Store briefly, so it seems to be just about ready to go.
Of course, we still haven't received any invitation to the event, should there be one. It's around this time of year we normally get the new Nexus phone, and no news is not good news in this case. We're still hopeful to see it before the end of the month, and when we receive an invitation to the event, we'll let you know!
VIA: Ubergizmo