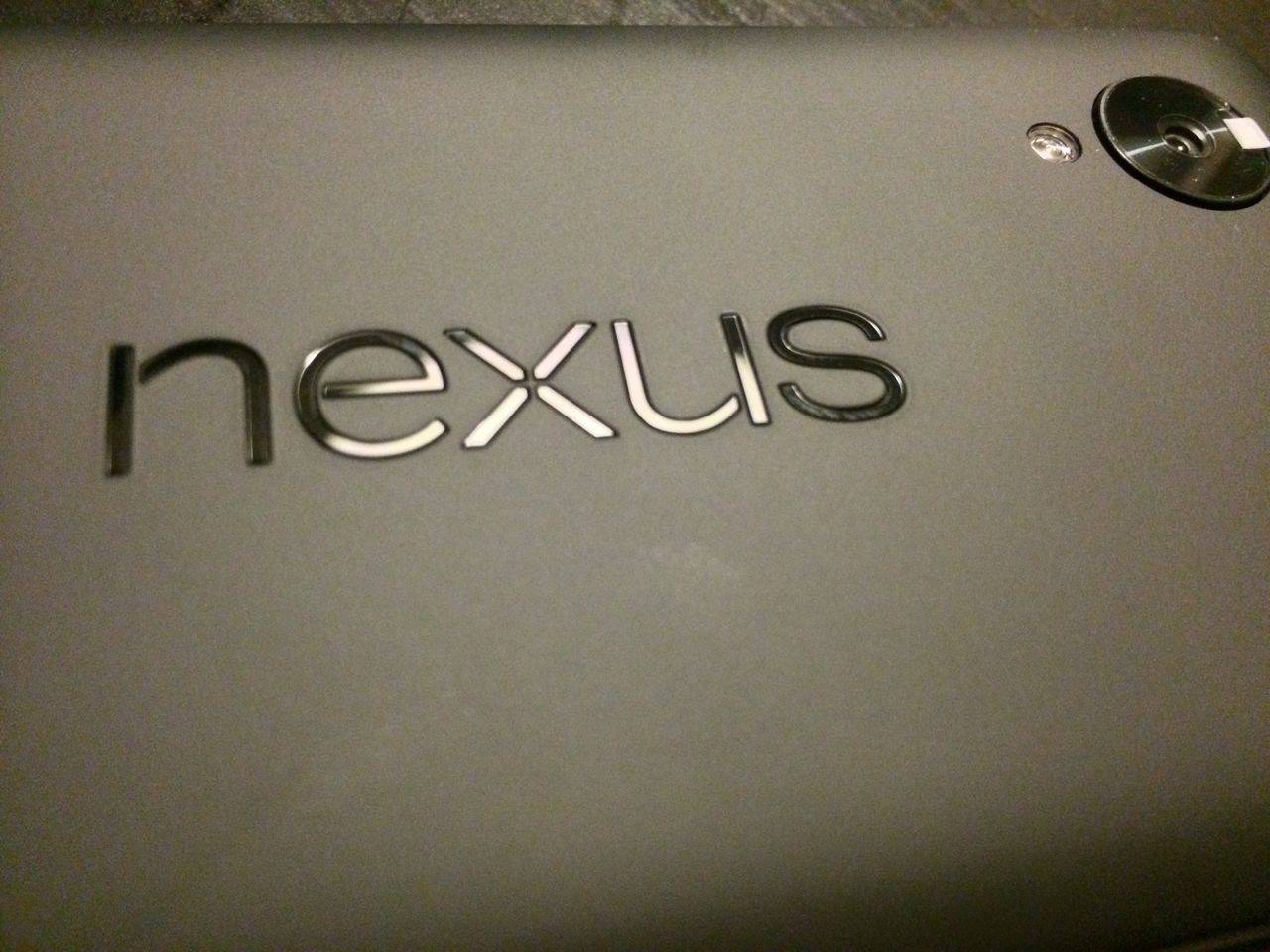 The Nexus 5 is in the wild, that much we're certain of. Yesterday we told you a bit about one lucky Twitter user who had his already, and today brings more of the same. Even if for a brief moment, Redditor throwawaynexus5guy (so, a temporary account, we're sure) posted pics of his "throwaway" Nexus 5. There was also a few tidbits of good info regarding Android 4.4.

The pics, often blurry, but never disappointing, show the Nexus 5 in what appears to be retail packaging. From there, we see that the device is just as we've seen described and captured previously; same back, same camera, same size. While nothing is new about the hardware, the software info is a bit different.
According to an edit not long ago, we will get to see some Moto X goodness with the Android update to KitKat. Our temporary pal notes that Google Now works wight he screen off, and the new "Ok, Google Now" is displayed prominently in the search bar which sits at the top of each screen. Unlike the Moto X, it sounds like we'll need to swipe up after querying Google Now to see the results.
In regard to aesthetics, Android 4.4 is a fresh take on the dark Android we've come to know. The background is no longer black when navigating to the apps and widgets tray, and the overall look and feel have been updated. Widgets look reborn, and the icons themselves seem to have taken on a new light. This, more than anything, is probably why all those Google apps are poised to see an update soon.
The Redditor also says the experience is smooth, and the camera is "acceptable". That's not a promising endorsement, but also subjective commentary. We were hoping to see a bit more punch from the camera ourselves, but the OIS will likely solve a lot of the megapixel woes. Now, we just have to sit back and wait for the device and newest flavor of Android to… you know… launch.