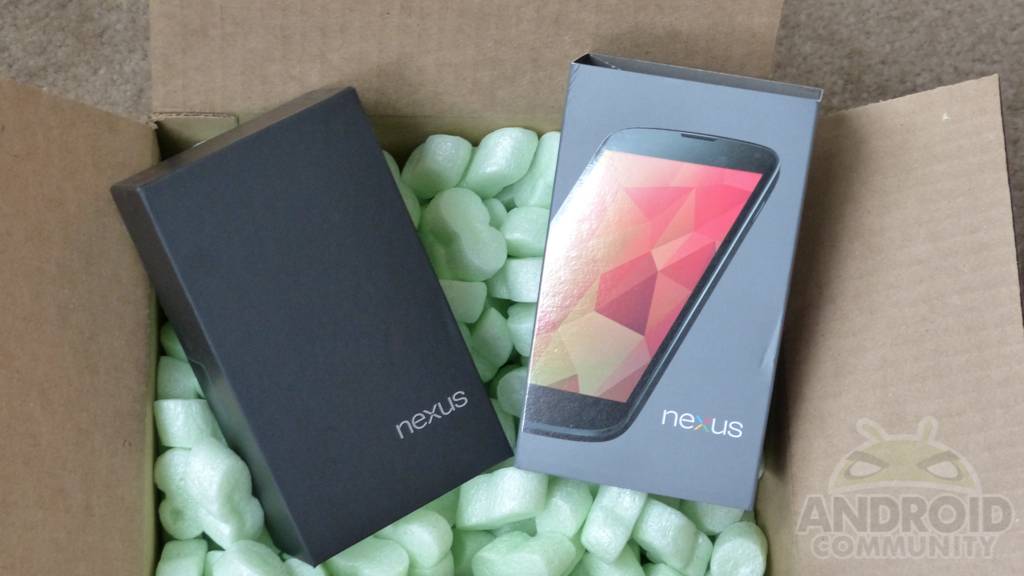 If you managed to purchase a Nexus 4 on launch day and thought you were in the clear, then we've got some bad news for you. It turns out that Google sold more Nexus 4s than it actually had available, as some who purchased the Nexus 4 on launch day are receiving a very disappointing email from the big G today. What does that email say? That their Nexus 4 order won't be shipping out for another three weeks.
Of course, the Nexus 4 sold out in an astounding 24 minutes, so it isn't very surprising that Google doesn't have enough stock to fulfill some of the orders immediately. Indeed, Google's email says that "overwhelming demand" is to be blamed for this delay. Check it out below:
Thank you for your recent purchase on Google Play. Due to overwhelming demand, your Nexus 4 is on backorder and is expected to ship within three weeks. We'll send you a notification when your order has shipped and will credit the shipping charges.
Google then provided links for customers to both check and cancel their orders, if they so choose. Keep in mind that many of the people who managed to snag a Nexus 4 in those brief 24 minutes will still be getting theirs on time, though some will be left waiting. In other words, if you snagged a Nexus 4 on launch day, there's a good chance that you'll still be getting it soon, but don't be too terribly surprised if one of these emails winds up in your inbox.
November 13 was quite a big day for Google. Not only did the Nexus 4 go on sale, but so did the Nexus 10, which proved to be pretty popular in its own right. Though they didn't sell out as quickly as the Nexus 4 did, 32GB Nexus 10 models were still gone pretty fast. Did one of these emails get sent to you today, or is it looking like you'll get your Nexus 4 on time?
[device id=3766]