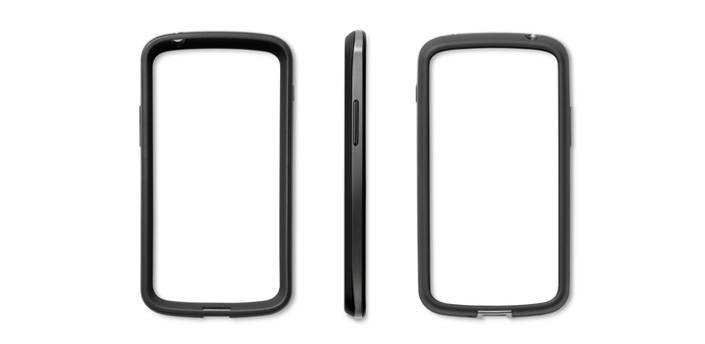 For those that are lucky enough to already own the LG Nexus 4 we have some good news for you, but you'd better act fast. Those elusive and hard to purchase LG Nexus 4 official bumper cases right from Google are back in stock and available now. They were sold out within minutes the first time around and we expect the same today.
Right now on the Google Play Store they have these official cases in stock, and they've still not sold out so this is certainly a good sign. We know many users have been patiently awaiting for these to arrive, or any Nexus device from the Play Store for that matter. So get them while they're hot.
As a reminder this is just a bumper case and only protects the sides. That fragile glass back should be protected from drops and such but we'd still recommend you try a screen protector to keep that 4.7-inch screen nice and purdy. Google and LG's official cases might not be cheap, but they sure look nice.
The official bumper case has a nice industrial design and a two-tone color just like the Nexus 4 — so it will look great, feel great, and keep your smartphone safe from drops. This is one of the best cases to keep the device sleek and not add bulk so we suggest you pick one up today. Again, you better hurry and decide before they sell out.