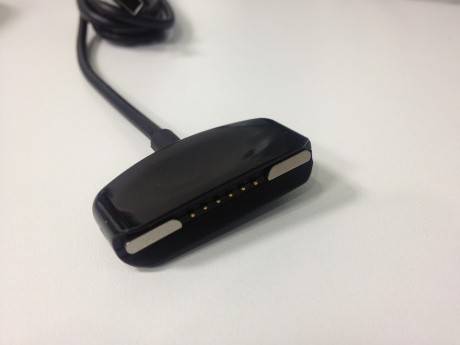 Nexus 10 owners might be getting a cool new way to charge their devices. A new Pogo charger has been shown by a forum user on Android Central, and this charger looks quite a bit more convenient. It comes hooks onto the phone using magnets, which makes hooking the phone up a little easier and faster. It's similar in function to the MagSafe chargers you will find on a MacBook.


The source of the rumored charger claims he works for the original and direct supplier of the pogo cable to Samsung in Korea. He said the charger will be available soon via Amazon and eBay for around $19.99-24.99. The photo looks like it could fit a Nexus 10 device, but of course, this is still a rumor, and until the magnetic charger actually hits the market, it needs to be treated as such.
If this charger does come to fruition, it could offer a cool way to charge your device while we are waiting official pogo dock for the Nexus 10. If you are not a fan of plugging microUSB into your device, this could be a cool option. It's supposed to hit soon, so we will find out immanently.
The Nexus 10 is certainly a beast of a tablet, and it's finally possible to get your hands on one, at least in the 16GB varient. The 32GB is still listed as "Out of Stock" on Google Play. Hopefully, this charger is more than a rumor, because it can certainly enhance the awesomeness of the tablet.
[via Android Central]