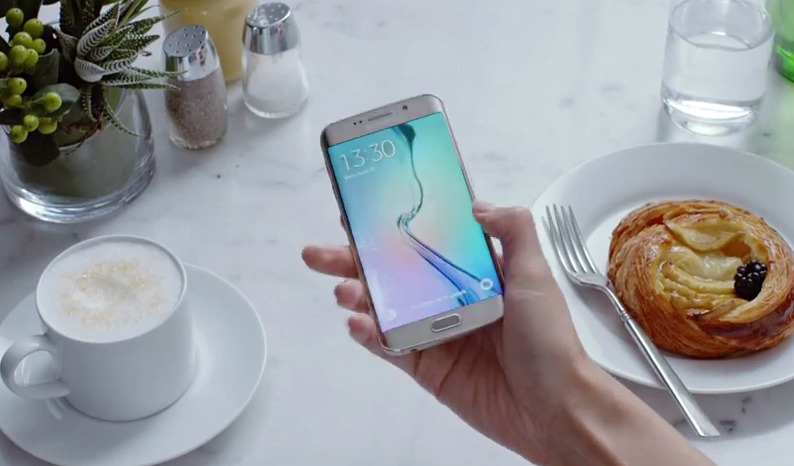 With a lot of buzz still going on for Samsung's new flagship device, the Galaxy S6, the OEM has to ride on this wave of praise and highlight its features even more. Two new videos released on their YouTube highlights just that, with one focusing on the "super charging" capabilities of the smartphone and the other showing off all the neat things you can do with the camera. Do you agree that the Galaxy S6 may just be the "smartphone of your dreams"?
The first video highlights all the super great traits of its super charging feature, with the Galaxy S6 assuming the persona of a male boasting of his capabilities. The fast charging technology is compared to a "glorious free-flowing straw of love". Another feature they're showing off, and is really one of the major attractions of this device, is its wireless charging capabilities. It comes with a charging pad that will do all the work for you. The ultra-power saving mode is something that Samsung is proud of in their newest devices. It will lower your device's power when it detects that your battery is low.
https://www.youtube.com/watch?v=yJJyIrOANFg
The other video shows off the Galaxy S6's camera and its features that make it stand out from the other new smartphones in the market. One selling point is that both the front and back camera have 1.9 lens, which means you'll get bright pictures from the main one and the "selfie" camera as well. The Auto Real-time HDR meanwhile can give you a combination of high-exposure and low-exposure images in real time, resulting in high-contrast and more vibrant pictures. If you have unsteady hands or you're in a situation where shaking is inevitable, the smart OIS protects your images and video from being affected, and also makes your images unblurred even in low-light scenarios. If you're taking pictures of moving images, the Tracking AF detects this and gives you acute focus.
https://www.youtube.com/watch?v=nt0u-CktLB8
Reviews for both the Galaxy S6 and the S6 edge have been pretty good, which must be a relief for Samsung as they have been beaten by rivals' flagships the past years, quality-wise. So, if you're still on the fence about getting one, did these two videos convince you?