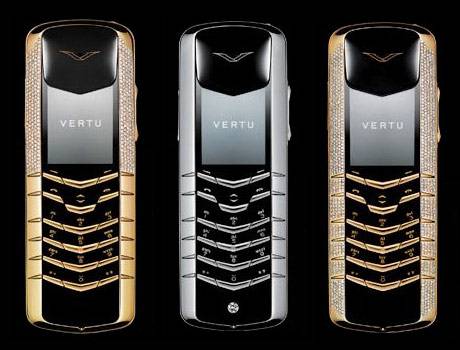 It's been a while since we last heard from the Vertu line of super expensive phones, but today rumors of a new release are making the rounds. According to Russian blogger Eldar Murtazin, a new Vertu phone is on the way, though this one will be at least a little different from phones of the past. For starters, this new Vertu phone will be running Android instead of Symbian.
There are a couple possible reasons for this change. The first is that no one is using Symbian these days, while the second is that Nokia doesn't own Vertu anymore. Vertu was sold to EQT a while back, so apparently its new owners thought that Android would be the best operating system for its new phone.
EQT has also decided to ditch the absurdly expensive price tags in favor of a price that's only ridiculously expensive. Murtazin says this new Vertu phone will cost €3000, which is right around $4,069, so this new phone will still be far too expensive for many. Still, if you want a phone that's all blinged out and don't care as much about that phone's specs, then a Vertu device would probably be perfect for you.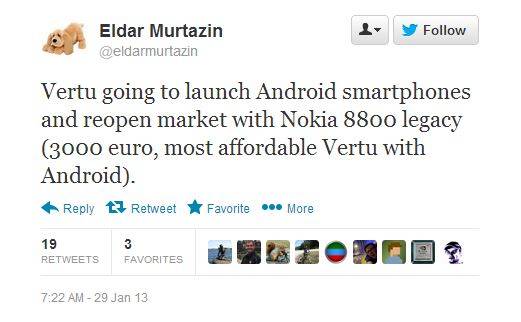 Keep in mind that this phone hasn't been confirmed yet, so whether or not one is actually in the pipeline is still in the air. We can't imagine making smartphones that costs thousands and thousands of dollars is a very profitable venture, but then again, we're not really the target audience of these phones. Stay tuned.
[via Unwired View]