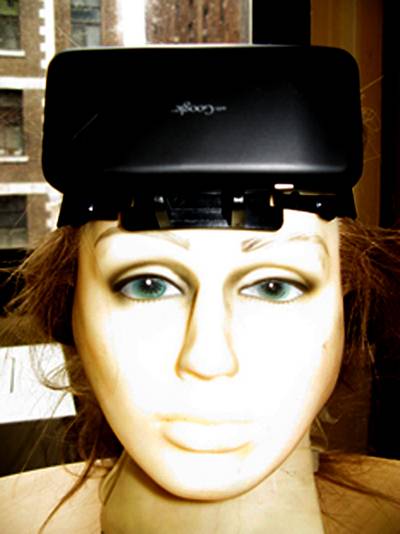 Dan O'Sullivan has had a lot of problems with trying to help people (mostly his mother) out with technical problems around the house such as TV and computer problems. Needless to say tech support would be a lot easier if you could actually see what was going on instead of being told by someone who needs your help.
At fist he though that one of those network cameras would work well, but his mother does not have an Internet connection so that went out the door.  The perfect idea came to mind, streaming the video live such as the application Qik does. He decided to program Android to do the job, it was a single day project for ITP's 4in4.
The code he came up with basically munches together the camera preview example from the Android api. Now all you have to do is create a ridiculous hat to stick on your mother as she runs around the house fixing technical problems. I guess the questions is, would you resort to putting your mother through this in order to make your life easier?
[Via NYU]