The Paranoid Android team admits that they have been lagging behind to put out builds based on the latest and greatest version of AOSP (Android Open Source Project), which is of course, Android 5.1 Lollipop. But that's not reason to fret yet, as the team has just announced that Paranoid Android 5.1 builds for Nexus devices are now available.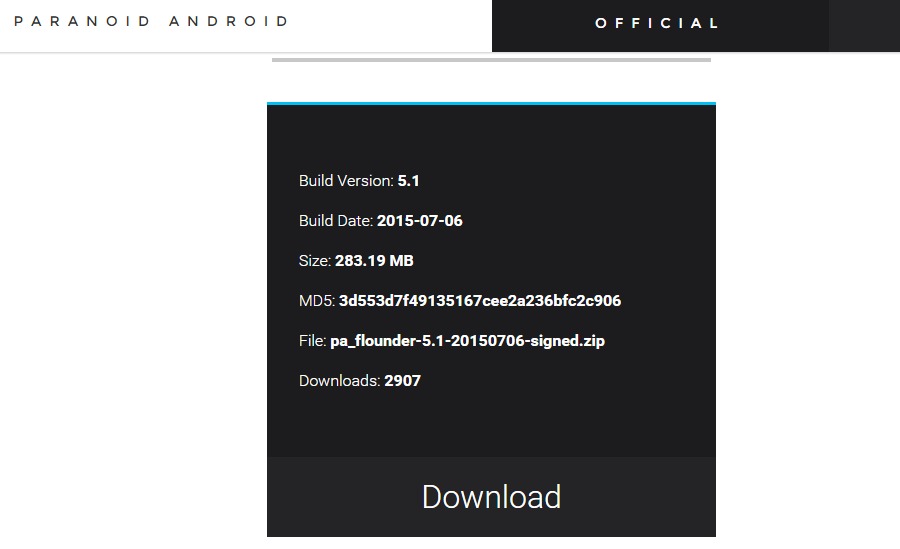 If you check Paranoid Android's download page (source link below), you will notice that their supported Nexus smartphones are now up to version 5.1 – although the tablet versions like the Nexus 10 are still on 5.0 (that should change soon, after they test the build for tablets). The new builds will feature the new stuff from Android 5.1, plus the add-ons that Paranoid Android provides – including features like the Theme Engine, Quick Settings Reordering, App Ops, Advanced Power Menu and the long awaited Immersive mode.
Some people are trying to make the connection for the slow turnaround of 5.1 builds from Paranoid Android to the fact that OnePlus raided their team to put out the China-based company's very own OxygenOS software. Paranoid android has said nothing to that effect, but we know that a lot of members of the OxygenOS team used to work, or may still be working with Paranoid Android.
Back to the new builds – Paranoid Android reminds users that if you want to use the current builds, you will have to flash your own copy of Gapps (Google Apps, which include Chrome, Play Store, Maps, and others). Head on over to the source link below to get to the downloads section.
SOURCE: Paranoid Android