OnePlus just announced the rollout of a small-ish update for their flagship phone, the OnePlus 3, and it targets one of the more nasty bugs in the otherwise gorgeous phone. The OnePlus 3 has been the target of complaints about a bug that restarts the phone randomly, and the update aims to fix that. But don't tap that update notification just yet. We've heard that the new update also brings some problems with it.
The update is small, all of 26MBs, and is an easy download for OnePlus 3 users, even on a 3G or 4G connection. The update should fix the nasty restart bug, as well as bring in some call quality improvements, but there are a number of people saying that the update creates new issues. First up, OnePlus 3 users who have installed the update are saying that the update creates an issue with Android Pay and prevents it from working.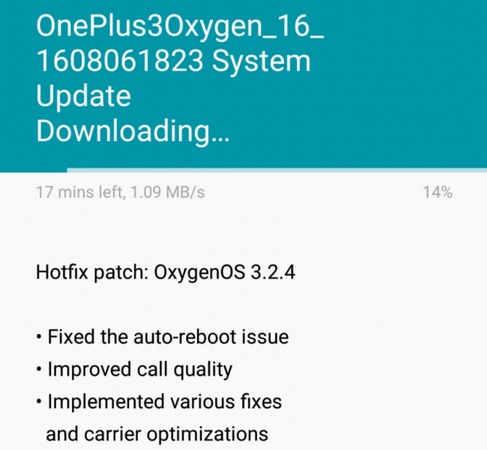 The bigger problem, we think, is that a lot of users have been complaining that the phone has a tendency to drop from a 4G LTE signal to a 3G and then a 2G signal rather quickly. That's got to be a software bug, don't you think? In addition, a lot of other bugs have remained – the front-facing camera's auto focus feature still doesn't work as intended, and Doze continues to break notifications coming in.
Hopefully OnePlus and the people behind OxygenOS will find solutions for these issues. It's unbecoming of a flagship phone to keep having performance issues, and the company does not need for people to make the connection between the cheaper OnePlus 3 pricing with the quality (or lack of it) that they are suffering from.
SOURCE: OnePlus | Phone Arena