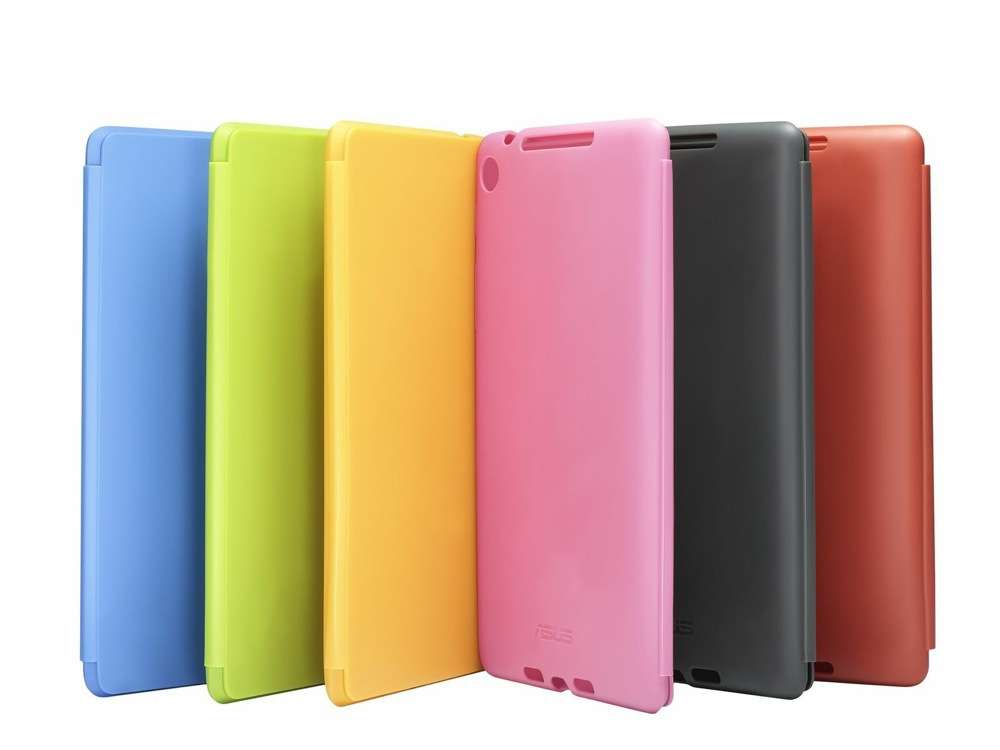 The new Google Nexus 7 was announced earlier this week, and is apparently already being sold a few days early from multiple outlets. We all know how Nexus accessories aren't the easiest things to get our hands-on, but apparently ASUS has plenty already in the works for the new tablet. Yes, it's made by ASUS in case you didn't know, and we're now seeing tons of colorful cases, and more.
In the past we've waited months and months to see Nexus accessories, many of which never actually were released. For whatever reason this is an ongoing issue, but ASUS is going to solve it for us. Already appearing (but not yet available) over on Amazon are cases, travel options, and even screen protectors.
The image above is their new standard flip cover cases, and as you can see they'll be offered in a flurry of colors. We saw these with the original, but only a few colors ever arrived on the Play Store. Hopefully these will all be available from Amazon as that will be your best bet. (Read: Get it together Google Play)
Then as you can also see they have some standard travel cases that fold up to be a nice little stand, just watch out for lawsuits for stealing the flip-stand idea from Apple. All Jokes aside we aren't sure when these will actually arrive, if ever, but they're already appearing on Amazon and a few other retailers so hopefully it's only a matter of time. We've also been told Best Buy will have tons of cases and official accessories soon.
VIA: Droid-Life