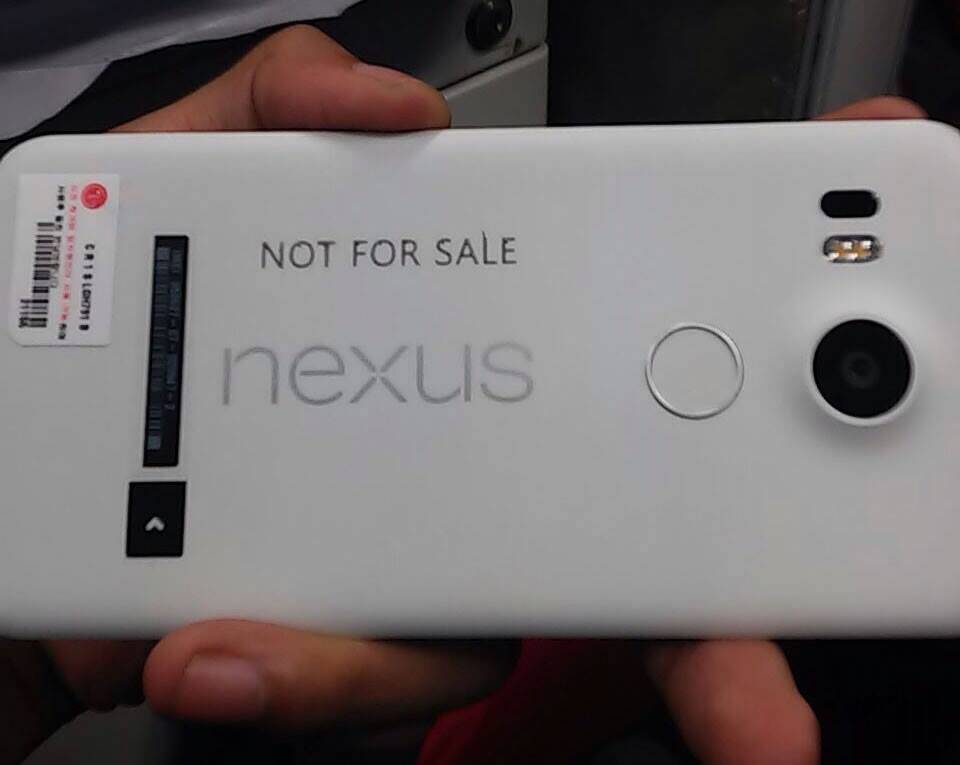 There's still a huge lack of information on the planned 2015 refresh of the Nexus 5, still by the same manufacturer that put out the first one, Korean gadget manufacturers LG. It looks like both the Nexus 5 and the Nexus 6 will be refreshed this year, with Huawei getting the rights for the rumored phablet-sized 2015 Nexus 6. The Nexus 5 will reportedly stay with a 5.2-inch screen, and we have some images of reported company renders (aside from the full-on shot above) for you to ogle at.
LG has been a fan of the rear-placed power and volume buttons, so it's a bit interesting that they are not doing that on this phone model – at least from what the initial leaks show us. There is, however, what looks like a rear-placed fingerprint scanner that is also present in the same renders for the Huawei Nexus 6.
From what we can see here – which is not really much – we have front-facing speakers, for better audio when on speakers. Also, notice that the telltale USB port at the bottom is in the shape of a USB Type-C port, where you won't have to worry if you're slipping the micro USB cable to the port right side up.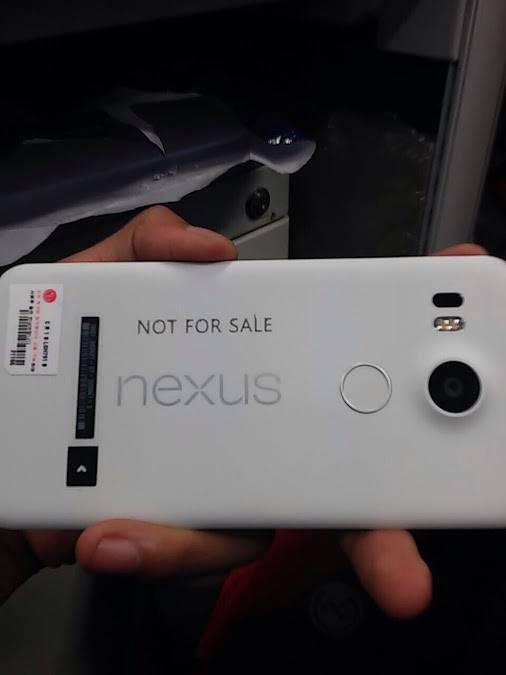 On the full-on shot of the back, we see what seems to be a plastic back cover (?), but that detail is surely not final. There's also what seems to be a dual tone flash LED, and just possibly, a laser focus feature. We're pretty sure that white back casing will turn out to have different options, or at least a different color (hopefully).
VIA: Inno Yudha | uSwitch