The Mobile World Congress will be upon us in a couple of days, and already, companies are rolling out their spanking new gadgets for display on the MWC floor. Outdoor and rugged apparel outfit CAT is known for their great outdoor gear – among those its rugged smartphones. This year, CAT will be launching the S60, the first phone to incorporate thermal imaging into its features.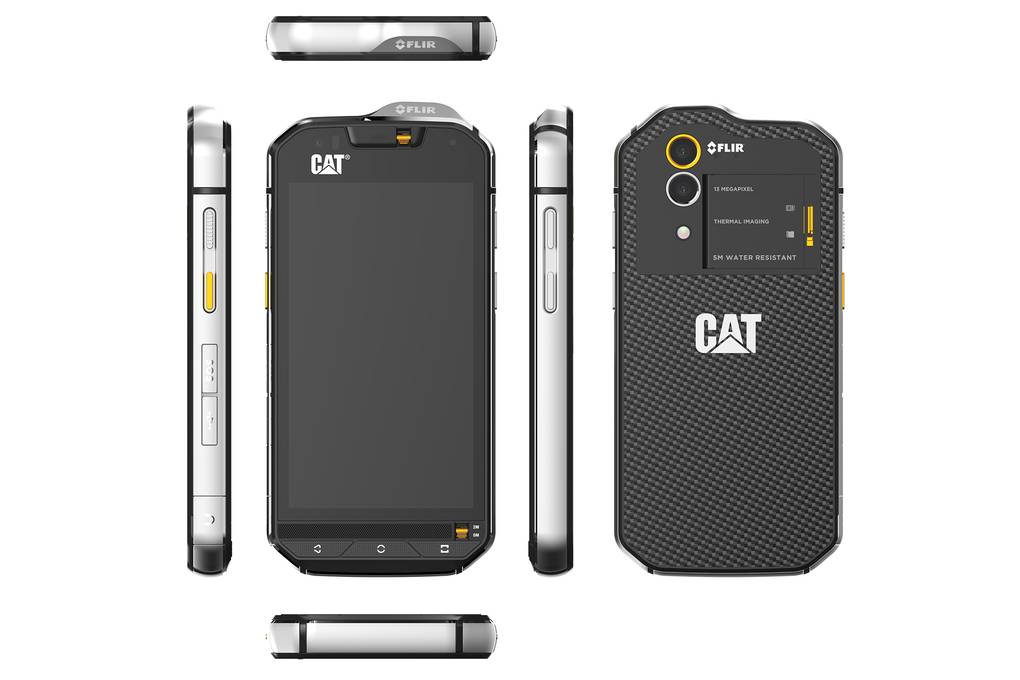 If you're used to seeing rugged phones, the CAT S60 will not immediately stand out – it has that same "rugged tech" look that all rugged phones have. But the specs and features should speak for itself. The S60 has a small 4.7-inch HD (720p) display – clearly CAT is thinking more of handiness and grip than screen real estate. That is powered by a Qualcomm Snapdragon 617 octa-core processor, supported by a generous 3GB RAM and 32GB of internal storage (expandable via microSD). There's a good enough 13MP/5MP camera combo for the odd times you will need to snap a pic or a selfie, and it recognizes touch input from either wet fingers or a gloved hand.
What sets the S60 apart is that it incorporates a FLIR thermal imaging module. The thermal camera gives you a live thermal image with VGA (640 x 480) resolution that can record both stills and video. It is intended to be used in practical purposes such as search and rescue missions where bodies might be obscured by smoke or foliage, or checking at night if there are warm bodies around your camp site, or the police checking tire temperatures.
Also, the S60 is probably the first phone rated to last 1 hour under water within 5 meters. Under the hood, you get a large 3,800mAh battery to keep the lights on longer. This phone is pricey at USD$599 on retail. But this is the price you pay for having good tech that can survive your outdoor lifestyle.
VIA: The Verge